Who Is Ahmad Khan Rahami?
Friends of the man suspected of setting off bombs in New York and New Jersey said he'd grown distant in recent years.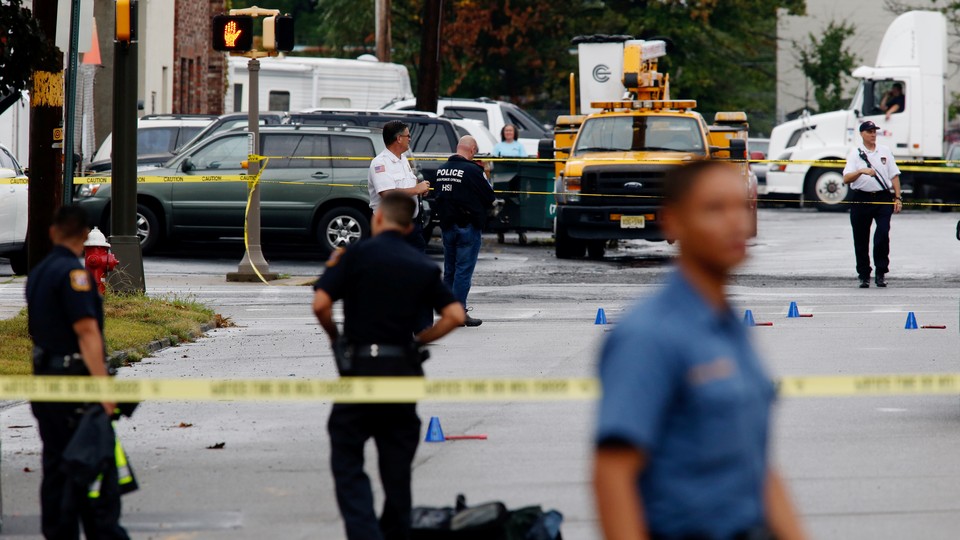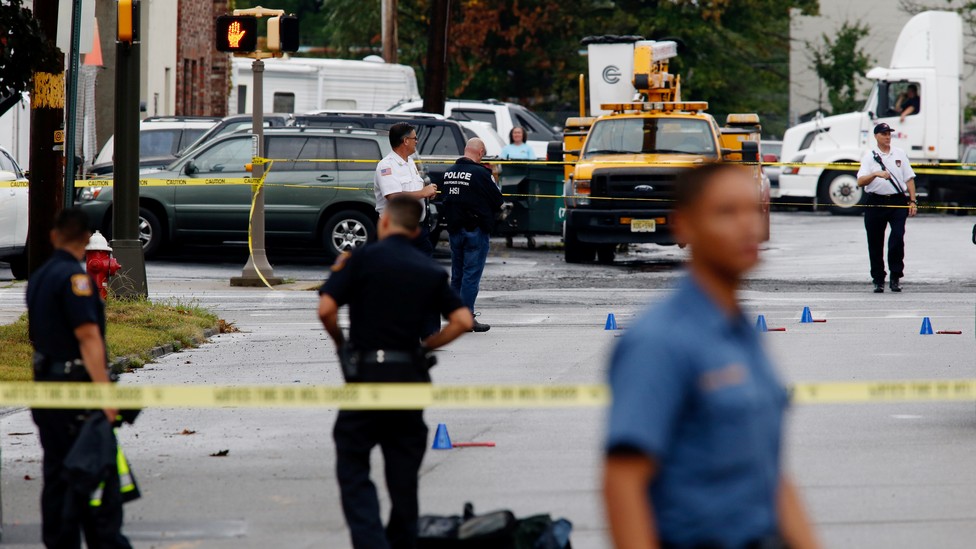 NEWS BRIEF Ahmad Khan Rahami, the man accused of setting off bombs in New York and New Jersey, grew up listening to rap and raced Honda Civics as a hobby. Friends said he was jovial, and his nickname, "Mad," had nothing to do with his personality.
Rahami was a first-generation Afghan immigrant who became a naturalized American citizen. His father, Mohammed, was from Kandahar, fought as part of the mujahedin against the Soviets, and left his country after the U.S. invaded in 2001.
Rahami, 28, worked much of his adult life at First American Fried Chicken, his father's fried chicken and burger restaurant, and lived with his family above the business in Elizabeth, New Jersey. It was near his home that one of the many bombs he's suspected of planting were found in a backpack Sunday night.
The next morning, on Monday, Rahami was found sleeping outside a bar in Linden, New Jersey. Officers quickly recognized him from widely circulated photos. In the ensuing shootout, two officers were injured. Rahami was shot several times. None of the injuries—those sustained by the officers or Rahami's—are life threatening.
Rahami is charged with five counts of attempted murder of a law enforcement officer and is being held on $5.2 million bail. He has not yet been charged with the bombings on Saturday in Seaside Park, New Jersey, and Manhattan, New York, or for the other bombs authorities found over the weekend. Loretta Lynch, the U.S. attorney general, said Tuesday the explosions were being investigated "as an act of terror."
Police on Tuesday were trying to understand if Rahami acted alone and why he did what he did. The people who knew him said they were shocked to learn he was a suspect, but some of them said they'd noticed a change after Rahami traveled abroad about four years ago, with some media outlets reporting he made trips to Quetta, Pakistan and Kandahar, Afghanistan. Both places are known for their ties to terrorism, but are also home to Afghans who have fled decades of violence in their country.
The New York Times reported Tuesday that in 2014 Mohammed Rahami told police his son was a terrorist after the younger Rahami was arrested and accused of stabbing his brother. The father's statement prompted a low-level FBI review, but Mohammed Rahami later recanted, saying he made the comment in anger. A grand-jury declined to indict the younger Rahami over the incident, the Times reported.
Mohammed Rahami worked seven days a week at the restaurant to support his family, according to the Los Angeles Times. A 2005 bankruptcy filing, cited by the newspaper, showed he raised eight children alone. The younger Rahami attended Edison High School, and later studied criminal justice at Middlesex County College, NJ.com reported. He was described as a typical kid, caught between a father more religious than the friends he grew up around.
About four years ago, Rahami took a trip to Afghanistan, according to Flee Jones, a friend who spoke with the Boston Herald. When Rahami returned, Jones said, he'd become much more devout. Jones had known Rahami since they were 14. They listened to rap, and friends nicknamed Rahami "Mad" because it was short for Ahmad. But after Rahami returned from his trip he began dressing in traditional Afghan garb. He became taciturn, Jones told the Herald.
"He went from funny, knowing everybody and talking to them to real quiet," Jones said.
It was around this time that Rahami was arrested for stabbing his brother.
Rahami also got married. The LA Times reported that in 2014 Rahami asked New Jersey Representative Albio Sires for help bringing his pregnant wife to the U.S. In recent days, she had left the U.S. and was headed to Pakistan via the United Arab Emirates, where she was intercepted Monday. Investigators are trying to determine if she knew anything about her husband's intentions.