A Fire at One of Greece's Largest Refugee Camps
Up to 4,000 migrants on the island of Lesbos had to flee.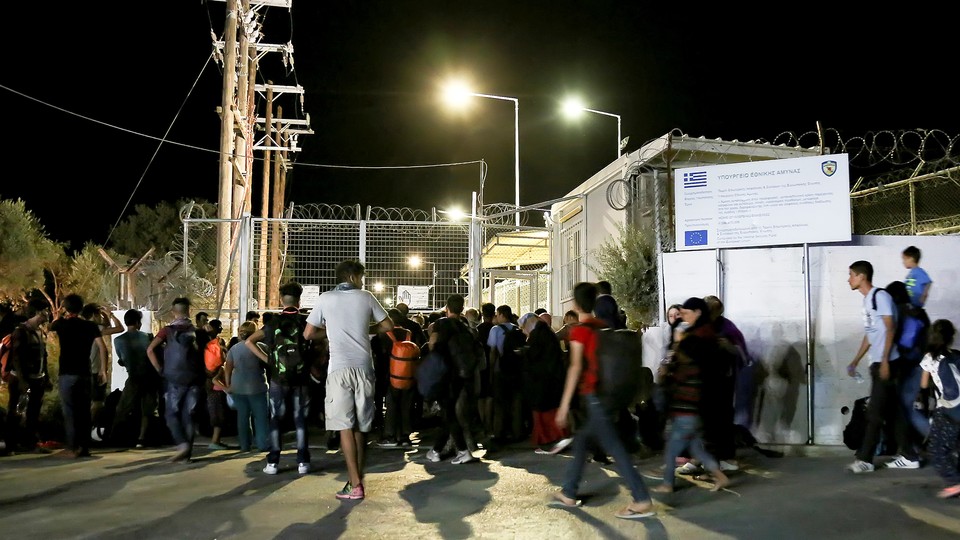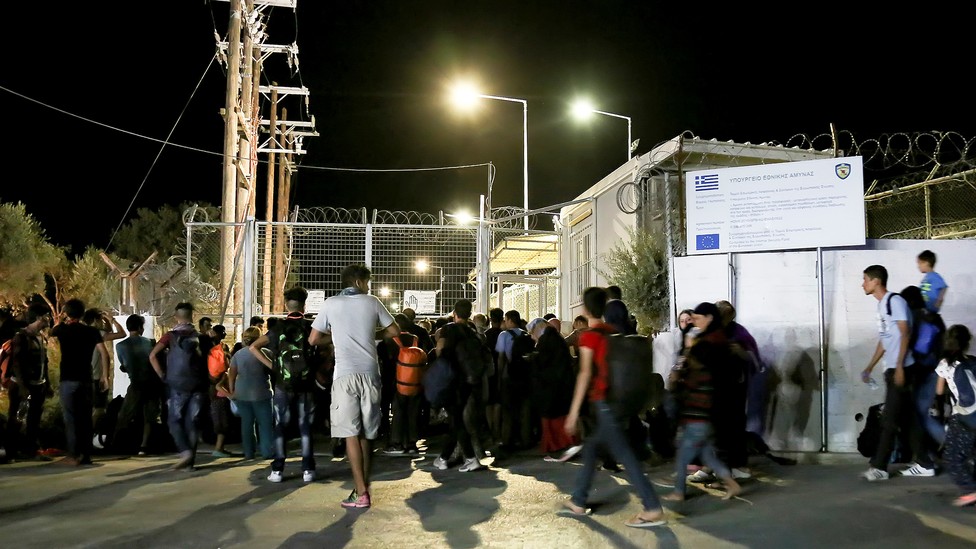 NEWS BRIEF Fast-moving flames engulfed a third of one of Greece's largest refugee camps, forcing up to 4,000 migrants to flee Monday night.
Local police on the island of Lesbos told The Guardian that some of the migrants may have started the fire at the Moria camp, which quickly consumed tents and makeshift houses. No one was injured. Some migrants are being allowed to return to the camp now that the fire is out.
Tensions began Monday at a rally in the village of Moria, where around 500 residents protested the presence of migrants and refugees on the island, calling on the local government to reduce their numbers. Until recently, residents have been commended internationally for their compassion for the migrants. Greek newspaper Kathimerini reports:
Lesvos Mayor Spyros Galinos was reportedly verbally attacked by the ultra-nationalists, who appeared at the rally as part of a group calling itself the "Patriotic Movement of Lesvos." Galinos was addressing the protesters when the ultra-nationalists started shouting "throw them in the sea," before they turned their vitriol on the official.
Some 300 migrants living in the camp attempted to rally against those protesters, but were subsequently rounded up by police and escorted back to the camp. Officials say the fire happened soon after.
Migrants in the camp have been frustrated with the slow asylum request process, rumors they would be deported to Turkey, the over-capacitated camp, and ethnic tensions between migrants.
An estimated 60,000 refugees are currently registered in Greece, blocked by neighboring countries' closed borders. While facilities in Lesbos only has capacity for 3,600 migrants, about 5,600 now reside there.