The Potential Zika Threat to Adult Brain Cells
New research has found evidence the mosquito-borne virus can adversely affect cells necessary for replenishing damaged neurons.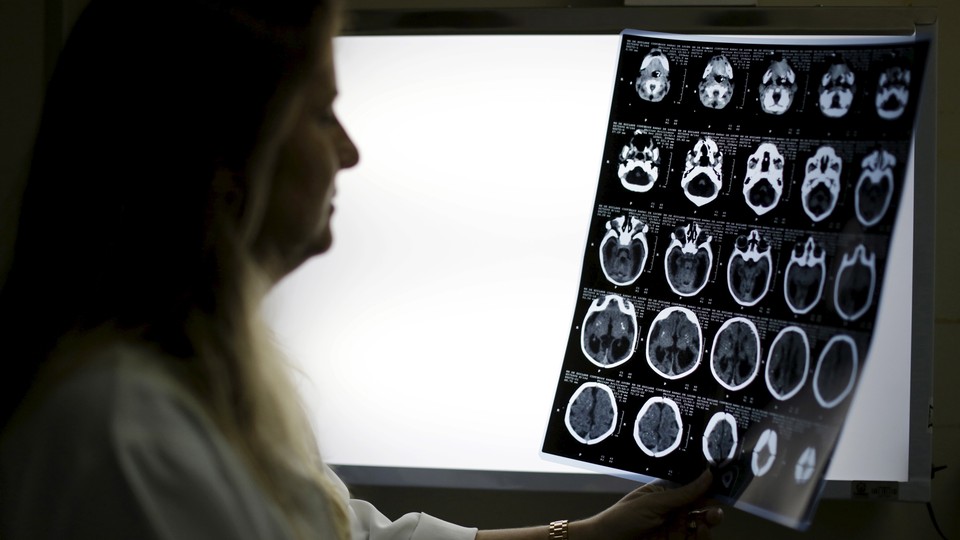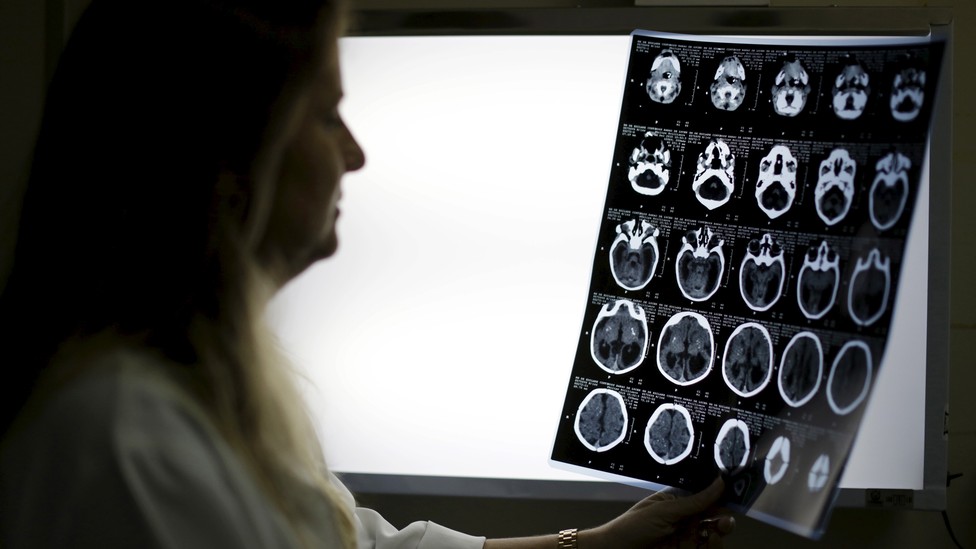 NEWS BRIEF Zika is understood to pose the greatest threat to pregnant women and their fetuses, which can be born with severe brain defects if infected with the mosquito-borne virus. But new research suggests Zika may damage adult brains, too, giving scientists another thread to follow in their attempts to understand the virus as the number of infections continues to rise in South America, the Caribbean, and elsewhere.
U.S. researchers have found evidence that a certain kind of brain cell present in newborns that remains in some amounts in adulthood can be susceptible to Zika infection, according to a study published Thursday in the journal Cell Stem Cell. The cells, known as neural progenitor cells, are the stem cells of the brain; in newborns, they specialize into the different types of cells that build a complex brain, and in adults, they help replace and replenish damaged neurons. Neural progenitor cells are believed to play a role in learning and memory in the adult brain—and to be, somehow, resistant to Zika.
In the study, researchers from The Rockefeller University in New York and the La Jolla Institute for Allergy and Immunology in California mimicked the spread of Zika infection in the brains of mice. They found the virus could target the rodents' neural progenitor cells, which could result in cell death and impaired brain functioning. The findings are preliminary and have not been observed in humans, but they suggest the Zika virus may be more complicated than scientists understand now.
"[Zika is] a complex disease—it's catastrophic for early brain development, yet the majority of adults who are infected with Zika rarely show detectable symptoms," said Sujan Shresta, a professor at the La Jolla Institute of Allergy and Immunology, in a statement Thursday. "Its effect on the adult brain may be more subtle, and now we know what to look for."
The researchers say a healthy brain could fight off potential effects of Zika that are yet to be fully understood, but people with weakened immune systems may be vulnerable.
"In more subtle cases, the virus could theoretically impact long-term memory or risk of depression, but tools do not exist to test the long-term effects of Zika on adult stem cell populations," said Joseph Gleeson, the head of Rockefeller's Laboratory of Pediatric Brain Disease.
There is currently no vaccine for Zika, which sickens 1 in 5 people who become infected from the bite of the Aedes mosquito, the virus's prime carrier. The virus has been shown to cause microcephaly, a condition in newborns that causes them to be born with abnormally small heads and neurological defects. Scientists are still trying to figure out how Zika spreads from the site of a mosquito bite on a pregnant woman to her womb. The virus has also been linked to Guillain-Barré syndrome, an autoimmune disorder in adults that affects the nervous system.