The Allegations Against the Head of World Vision in Gaza
Mohammad El Halabi is accused of funneling millions of dollars to Hamas.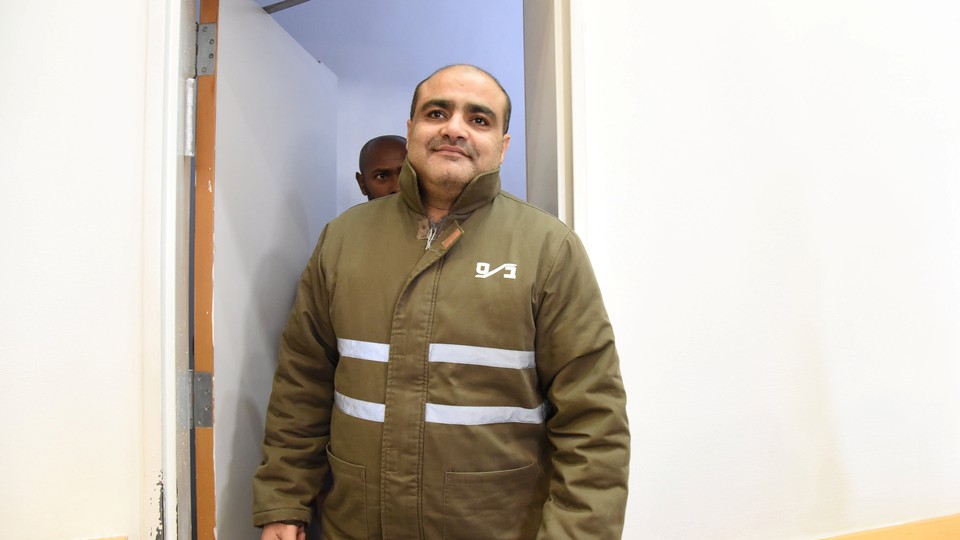 NEWS BRIEF Israel has accused the head of World Vision in the Gaza Strip of funneling about $43 million in funds to Hamas over the past six years.
Mohammad El Halabi, the manager of Gaza operations for World Vision, the Christian charity group, was arrested in June at the Erez Crossing between Israel and Gaza while on his way home from meetings in Israel. He spent the next nearly two months in Israeli detention. Israel charged Halabi on Thursday with providing support to Hamas, which governs the Gaza Strip and which Israel and the U.S. regard as a terrorist organization.
Haaretz has more on the case based on a briefing given to reporters by an official from Shin Bet, Israel's internal security service, and because a gag order imposed in the case was lifted Thursday. Here's more from the Israeli newspaper:
The charge sheet says that Halabi, with a masters degree in engineering, joined Hamas's armed wing Izzedin al-Qassam in 2004 and was asked a year later to infiltrate a humanitarian organization so as "to be close to decision makers in a foreign organization, to be involved in the group and operate secretly to advance al-Qassam's interests."

The Shin Bet accuses Halabi of joining World Vision and sending its funds to Hamas' military wing, some of it to fund digging military-related tunnels and to purchase weapons.

The Shin Bet alleges that a sum of $80,000 contributed by British donors to assist needy families, and support civilian projects in Gaza were used to build a Hamas position in the Gaza town of Beit Hanun, to pay Hamas activists' salaries and bonuses members who had fought against Israel in the 2014 war.
Halabi's attorney rejected the charges, telling Haaretz the fact the World Vision official was detained for 55 days before charges were announced proves, in the words of the newspaper, "there's a problem with the evidence."
The Monrovia, California-based World Vision said in a statement that it was "shocked to learn of these charges against Mohammad."
World Vision has detailed procedures and control mechanisms in place to ensure that the funds entrusted to us are spent in accordance with applicable legal requirements and in ways that do not fuel conflict but rather contribute to peace. …

World Vision programs in Gaza have been subject to regular internal and independent audits, independent evaluations, and a broad range of internal controls aimed at ensuring that assets reach their intended beneficiaries and are used in compliance with applicable laws and donor requirements. Based on the information available to us at this time, we have no reason to believe that the allegations are true. We will carefully review any evidence presented to us and will take appropriate actions based on that evidence. We continue to call for a fair legal process.
A Shin Bet official cited by The New York Times said there was no evidence that World Vision had been aware of Halabi's alleged activities. But Tim Costello, the head of World Vision Australia, which is heavily involved in the Gaza project, told the Times the organization was "very worried" about the impact of the allegations. Indeed, the Australian government said Thursday it was suspending funding to the group's projects in the Palestinian territories.
World Vision, which operates around the world, has worked in the region since 1975, "advocating for the improved well-being of children as well as empowering Palestinian and Israeli voices that advocate for peace and justice."