Wisconsin's Voting Laws Struck Down
A federal judge ruled Friday the state's voter-ID law and other restrictions violated the Constitution.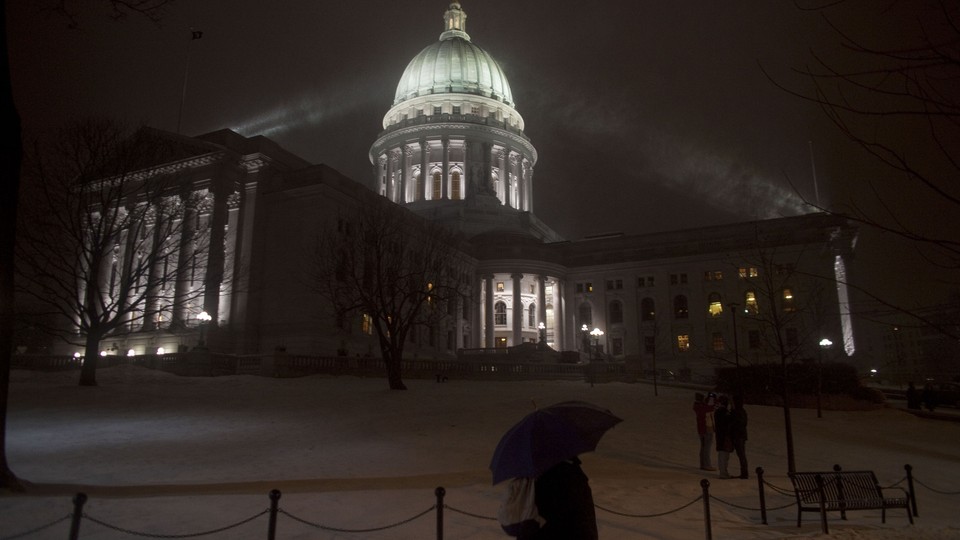 NEWS BRIEF A federal district court struck down a series of voting restrictions in Wisconsin on Friday, marking the third major victory for voting-rights advocates this month.
In his 119-page ruling, federal judge James Peterson framed the state legislature's efforts to enact strict voter-ID laws as an overreaction to the perceived threat.
"The Wisconsin experience demonstrates that a preoccupation with mostly phantom election fraud leads to real incidents of disenfranchisement, which undermine rather than enhance confidence in elections, particularly in minority communities," he wrote. "To put it bluntly, Wisconsin's strict version of voter ID law is a cure worse than the disease."
Among the restrictions blocked were requirements that each city only have one polling place for early voting, an extended residency requirement for city wards, and strict rules governing what can be used as voter ID.
The Milwaukee Journal-Sentinel has more:
Milwaukee Mayor Tom Barrett praised the ruling, saying that "without a question" the city would take advantage of it to help more of its citizens vote.

"Gov. (Scott) Walker and the Legislature wanted to create a bottleneck in the city of Milwaukee to make it more difficult for people to vote," Barrett said.

The decision deals with a swath of election laws that have been modified in recent years by Walker and Republican lawmakers. Peterson, who was appointed by President Barack Obama in 2014, concluded many of them violate the First Amendment right to free speech, the Fourteenth Amendment guarantee of equal protection under the law and the Fifteenth Amendment protection of the right to vote.
Wisconsin joins two other states where federal courts recently struck down restrictive voting laws. Earlier this month, the Fifth Circuit Court of Appeals ruled Texas's voter-ID law had a racially discriminatory effect to suppress black and Hispanic voters. Then, hours before the Wisconsin ruling, the Fourth Circuit ruled that recent  changes to North Carolina's election law targeted black voters "with almost surgical precision."