The U.S. Wildfire Threatening a State Treasure
The Chimney fire in California is dangerously close to the decades-old historic monument.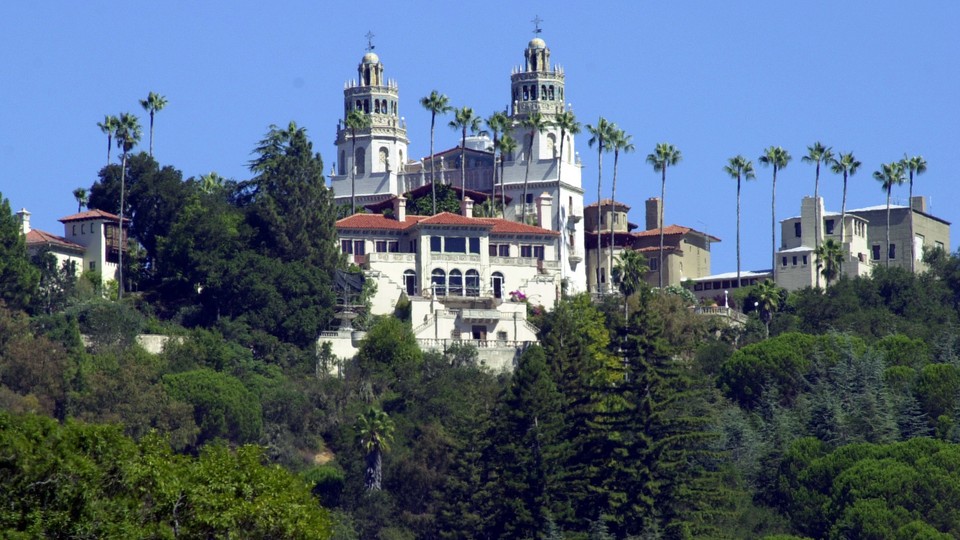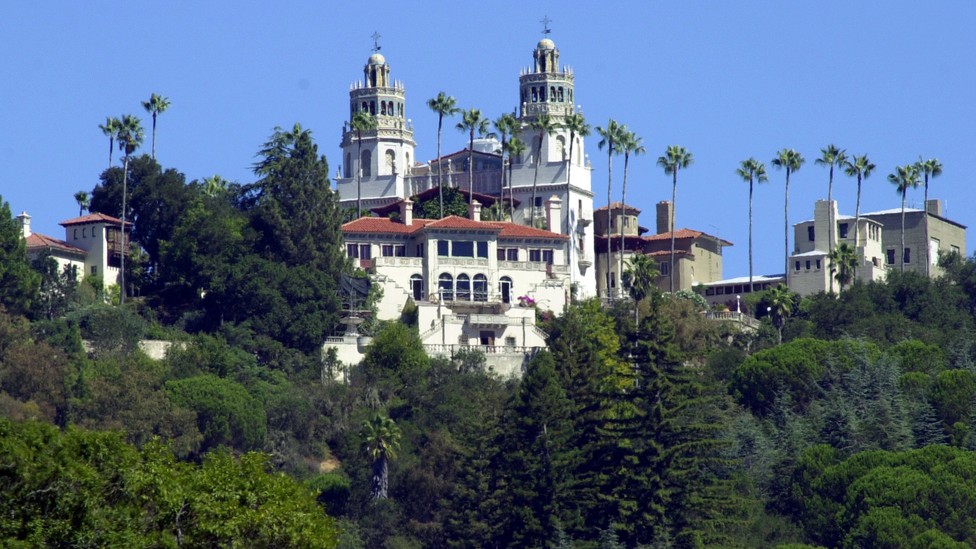 NEWS BRIEF More than 26 wildfires are currently burning nearly half a million acres in the United States as recent hot and dry weather has fueled their explosive growth, including one that now threatens to destroy an iconic monument in California.
One of the fires in California, known as the Chimney fire, started 10 days ago, burning between San Francisco and Los Angeles. By the end of last week it seemed to be under control, but on Saturday the blaze burst back to life and grew about 10,000 acres in one day. The fire now threatens to destroy Hearst Castle, a designated historical monument, California state park, and home to countless artworks.
Publishing giant William Randolph Hearst began construction of the castle—his home—in 1919. Over the next few decades it grew to include 127 acres of gardens and pools on a hilltop overlooking the California coast. The castle, located in San Simeon, was completed in 1947. It is now a museum that houses Hearst's massive art collection.
Here is a look at just how close the fire has come to the castle:
The Los Angeles Times spoke with California State park Supervising Ranger, Roger Colligan, who said so far neither smoke nor soot from the fire has damaged the castle. There is an emergency evacuation plan in place, but Colligan told the Times the fire had begun to turn north, away from the building. "We really don't expect the fire to really come any closer than it has with the fire lines that have been cut," he told the paper. "We're pretty optimistic."
The Chimney fire measured more than 33,000 acres by Monday night. It was just one of six major wildfires currently burning in the state. In total, some 4,900 fires—mostly small—have charred 417,000 acres in California this year. That's about the same amount of acres currently on fire in all the U.S, all of which are burning in eight western states.
California has seen some big fires this year, and the second-largest U.S. fire is currently the Soberanes, just north of Big Sur. But the largest is in Idaho, and has charred nearly 89,000 acres and has burned for six weeks. More than 1,800 firefighters are working the Pioneer wildfire, just north of Idaho City. That fire has burned for more than a month and remains less than 50 percent contained.