The Recall Movement Against Venezuela's President
Opposition lawmakers have collected the number of votes from each state needed to continue with the effort to remove Nicolás Maduro from office.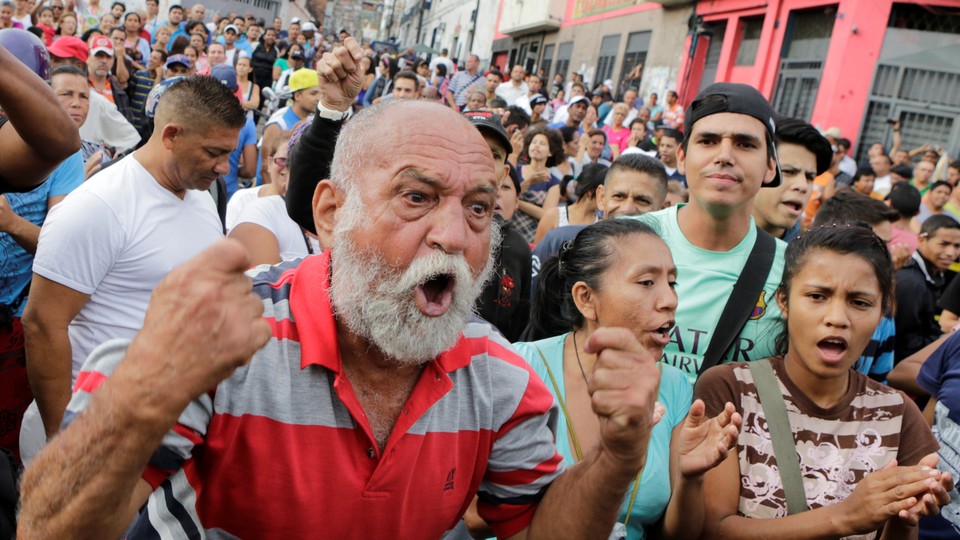 NEWS BRIEF Venezuela opposition lawmakers collected 1 percent of voter signatures in all 24 of the country's states, completing the first step in the process to recall President Nicolás Maduro.
The country's National Electoral Council approved the effort on Monday, which means opposition leaders can move on to the next step: gathering 20 percent of the country's vote in favor of a referendum to recall Maduro.
As the BBC notes, timing is crucial:
... because if Maduro were to lose a referendum this year, as polls indicate he would due to an economic crisis, that would trigger a new presidential vote, giving the opposition a chance to end 17 years of socialism.

But should he lose a referendum next year, Maduro, 53, would be replaced by his vice president, maintaining the Socialist Party in power until the OPEC nation's next presidential election scheduled for the end of 2018.
The late Hugo Chávez picked Maduro as his successor in 2013. Not longer after, world oil prices crashed, and Venezuela's oil prices dropped 50 percent. Oil makes up about 95 percent of the country's export revenue, and 25 percent of all gross domestic product. That combined with drought has led to massive food shortages, and hospitals have run out of drugs to treat patients. As a result, citizens have held massive protests across the country. Grocery stores have been looted, and some people have snuck across the border into Colombia to buy food. Much of the blame for this has fallen on Maduro and his socialist party.
The date for another vote, which will require 20 percent of Venezuelans to favor the recall before a national referendum can take place, has not yet been announced.