What Happened to the U.S. Olympic Swimmers in Rio?
The last of the four swimmers involved in a bizarre tale of robbery at gunpoint has paid $10,800 to resolve the case, for which Ryan Lochte and the U.S. Olympic Committee have apologized.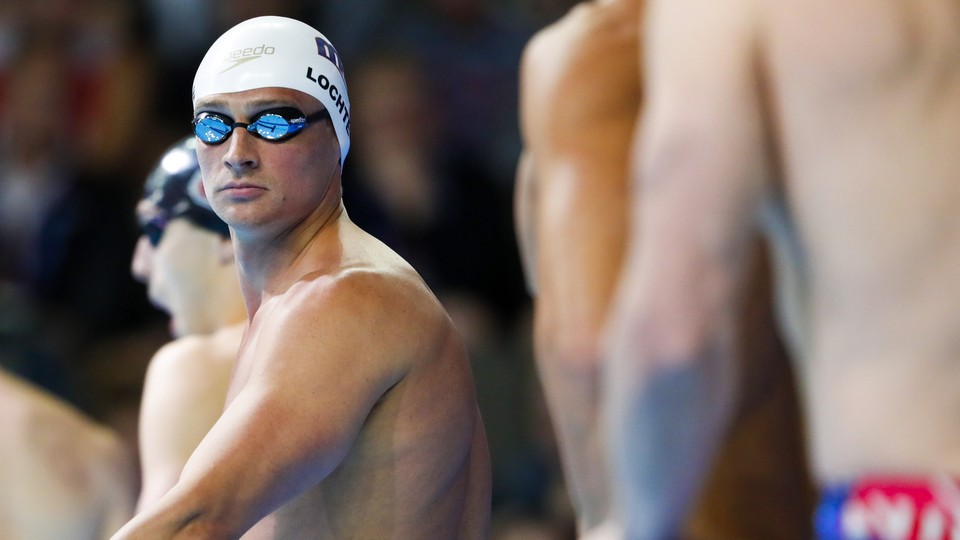 Updated on August 19 at 10:31 a.m. ET
NEWS BRIEF The bizarre case involving four American swimmers who said they'd been robbed at gunpoint in Rio appears to be at an end, with the sole remaining Olympic gold medalist agreeing to pay an equivalent of $10,800 to resolve the dispute over their account.
James Feigen will pay the money as a donation to an unnamed charity, his attorney, Breno Melaragno, was quoted as saying.
"After this donation is done, his passport will be given back to him, and he will be free to return home."
The other three swimmers involved in the controversy, Ryan Lochte, Jack Conger, and Gunnar Bentz are all back in the U.S. Brazilian authorities pulled Conger and Bentz off a U.S.-bound flight on Wednesday, but they have since been allowed to leave. Lochte left Rio soon after the controversy erupted and apparently before a Brazilian judge ordered his passport seized over his account, and those of his three fellow swimmers, of being robbed at gunpoint.
Lochte, who had recounted the story several times this week and stood by his version of events, apologized Friday in a statement in which he called the experience "traumatic."
At the core of the dispute is what happened to the gold medal winners on Sunday. They said they were robbed at gunpoint by men dressed as police officers as they returned to the Olympic Village from a party. But police in Rio were unable to corroborate their account. Indeed, that's why Judge Keyla Blank wanted their passports seized. She wrote that their accounts varied from surveillance footage.
"They arrived [at the athletes village] with their psychological and physical integrity unperturbed," she wrote, adding they did not appear to be upset after what was likely to have been a traumatic experience. Investigators would look into whether they are guilty of filing a false police report, she wrote.
On Thursday, more details emerged.
Fernando Veloso, Rio's police chief, said the swimmers had vandalized a toilet at a gas station and then offered to pay for the damage after armed security guards got involved.
"No robbery was committed against these athletes," he said. "They were not victims of the crimes they claimed."
The U.S. Olympic Committee, which had stood by the swimmers during their initial accounts, now says that Feigen "provided a revised statement" Thursday so he could get his passport back.  Here's more:
However, we understand that they describe the events that many have seen on surveillance video made publicly available today. As we understand it, the four athletes (Bentz, Conger, Feigen and Ryan Lochte) left France House early in the morning of August 14 in a taxi headed to the Olympic Village. They stopped at a gas station to use the restroom, where one of the athletes committed an act of vandalism. An argument ensued between the athletes and two armed gas station security staff, who displayed their weapons, ordered the athletes from their vehicle and demanded the athletes provide a monetary payment. Once the security officials received money from the athletes, the athletes were allowed to leave.

The behavior of these athletes is not acceptable, nor does it represent the values of Team USA or the conduct of the vast majority of its members. We will further review the matter, and any potential consequences for the athletes, when we return to the United States.
Rio has for years been trying to shed its image as a crime-prone city, and reports of the robbery at gunpoint, as well as incidents in which items were reportedly stolen from the Olympic village, have embarrassed many Brazilians. But the possibility that the story was fabricated has many Brazilians incensed.