Aleppo's Water Crisis
Damage to the Syrian city's infrastructure has put more than two million people at risk of living without proper access to water.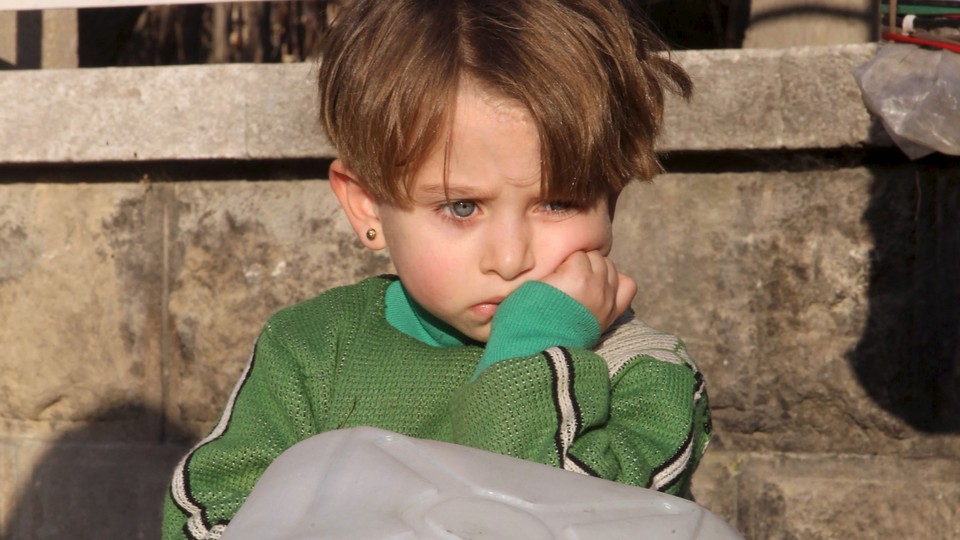 NEWS BRIEF The United Nations has called for an immediate humanitarian cease-fire in war-torn Aleppo, where damage to the Syrian city's electric and water infrastructure has put more than two million people at risk of "living in de facto fear of beseigement."
Here's more:
Over the past few weeks, communities in both east and west Aleppo have borne the brunt of the vicious conflict, with countless civilians dead or injured. ... attacks on civilian infrastructure this week severely damaged the city's electric and water infrastructure, leaving over two million residents of Aleppo without electricity or access to the public water network. Water available through wells and tanks in Aleppo is not nearly enough to sustain the needs of the population. The UN is extremely concerned that the consequences will be dire for millions of civilians if the electricity and water networks are not immediately repaired.
The UN's warning comes after repeated attacks on the city's infrastructure. UNICEF said Tuesday that recently repaired electric transmission stations—which power water pumps throughout the city—were damaged in an escalation in fighting; Aleppo has been without running water for four days.
This lack of access to water comes as temperatures have reached more than 100 degrees (38 degrees C).
The fighting in Aleppo, once considered Syria's commercial capital, has intensified in recent weeks following a Syrian government offensive, supported by Russian airstrikes, to retake the city from rebel control. In July, the government closed the main access road to rebel-controlled areas in the eastern part of the city, trapping at least 250,000 people. On Saturday, the rebels did the same to the western part of the city, which is now being heavily bombed by the government and its allies.