Welcome to Uber's Self-Driving Future
The ride-hailing service plans to launch its first such fleet this month in Pittsburgh.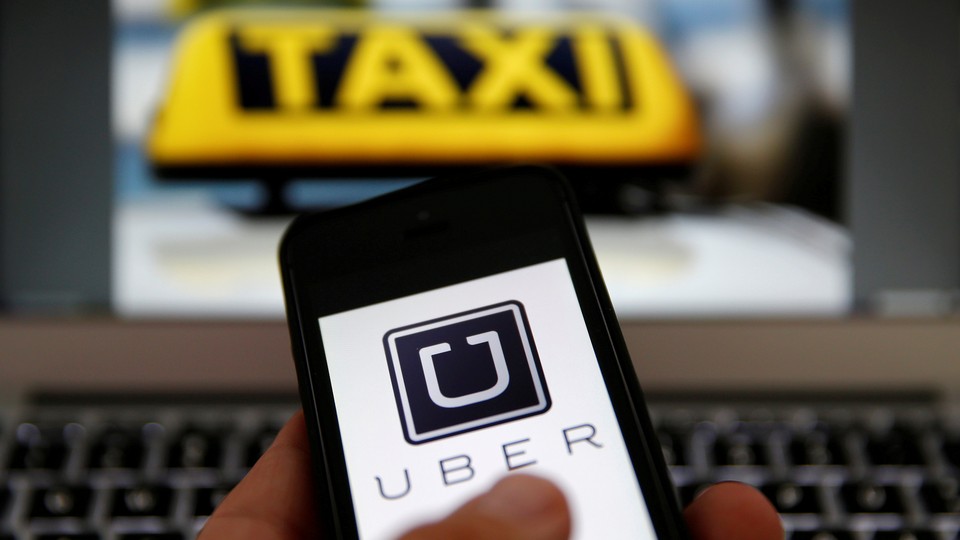 NEWS BRIEF Uber plans to launch a self-driving fleet in Pittsburgh this month.
Bloomberg BusinessWeek first reported on the launch Thursday. Here's more:
Starting later this month, Uber will allow customers in downtown Pittsburgh to summon self-driving cars from their phones, crossing an important milestone that no automotive or technology company has yet achieved. Google, widely regarded as the leader in the field, has been testing its fleet for several years, and Tesla Motors offers Autopilot, essentially a souped-up cruise control that drives the car on the highway. Earlier this week, Ford announced plans for an autonomous ride-sharing service. But none of these companies has yet brought a self-driving car-sharing service to market.

Uber's Pittsburgh fleet, which will be supervised by humans in the driver's seat for the time being, consists of specially modified Volvo XC90 sport-utility vehicles outfitted with dozens of sensors that use cameras, lasers, radar, and GPS receivers. Volvo Cars has so far delivered a handful of vehicles out of a total of 100 due by the end of the year. The two companies signed a pact earlier this year to spend $300 million to develop a fully autonomous car that will be ready for the road by 2021.
But the Associated Press reports that Uber will at first use self-driving Ford Fusions in the city. The Volvos, the AP says, will eventually be part of Pittsburgh's self-driving fleet.
In February 2015, Uber announced that it was cooperating with Carnegie Mellon University in Pittsburgh to "do research and development, primarily in the areas of mapping and vehicle safety and autonomy technology," though they aren't yet working together on self-driving cars. Uber launched in the city in March 2014.