The Charges Against Fethullah Gulen
A Turkish court says the U.S.-based cleric is responsible for last month's coup attempt that left more than 270 dead.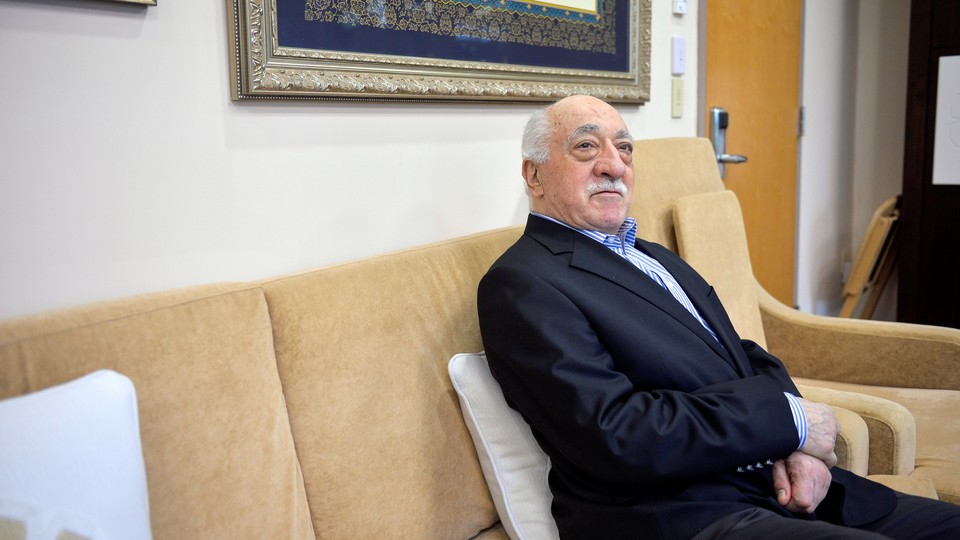 NEWS BRIEF A Turkish court Thursday issued an arrest warrant for the man it says masterminded the failed coup attempt in July—as it moves closer to formally seeking Fethullah Gulen's extradition from the U.S.
Gulen, a former ally of Turkish President Recep Tayyip Erdogan, now lives in Pennsylvania. The Turkish government has accused him of ordering the plot that left more than 270 people dead on July 15. Gulen has denied these accusations.
Before Turkey formally requests Gulen's extradition, the U.S. said it needed further evidence of his involvement in the coup attempt. This warrant may be that attempt. Gulen has long been sought by the Turkish government for what officials say is illegal activity. Al Jazeera reports:
In the past, he has been accused of being the leader of an organisation that illegally tapped into the conversations of Erdogan and former prime minister Ahmet Davutoglu.

Turkey has designated Gulen's movement, which runs charities, schools and businesses across the world, as a "terrorist organisation" and has launched a widespread crackdown on suspected members since the failed coup.
Turkey has cracked down on civil society since the putsch, arresting some 26,000 people and dismissing another 70,000 people in the military, civil service, media, and academia. Critics say Erdogan is purging Turkish society of his critics. Erdogan has said Gulen and others have "blood on its hands." More arrests are expected.