The 38,000 Turkish Prisoners Being Freed
Turkey has announced the release of thousands of inmates to make room for those arrested in connection to last month's attempted coup.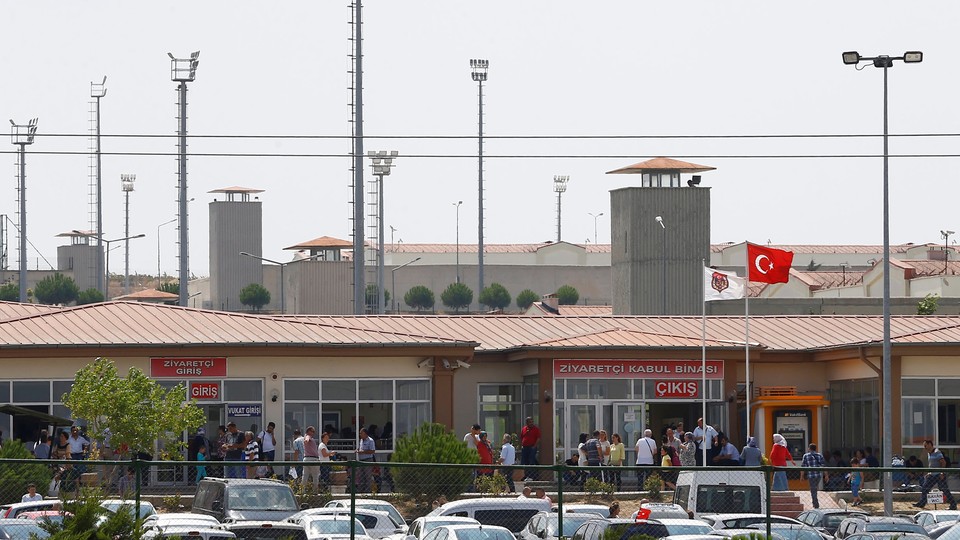 NEWS BRIEF Turkey will release 38,000 inmates from its prisons to make space for the thousands of people the government has arrested in connection to the attempted coup last month.
The decision, announced Wednesday by Justice Minister Bekir Bozdag, will apply to prisoners who have two years or less remaining on their sentence, show good behavior, and who committed their crimes before July 1—two weeks before members of the Turkish military attempted to overthrow the government.
The measure excludes prisoners convicted of murder, domestic violence, sexual abuse, or crimes against the state, according to the state-run Anadolu News Agency.
Turkey has been under a three-month state of emergency following the coup attempt led by a group of Turkish military officers, which resulted in the death of at least 265 people. Since July 15, President Recep Tayyip Erdogan has ordered the arrests of more than 13,000 people suspected of involvement in the coup, including members of the military, police, judiciary, academia, and media.
Erdogan is currently seeking extradition of Pennsylvania-based cleric Fethullah Gulen, who he accuses of orchestrating the coup, from the United States.