Turkey's Continuing Coup Crackdown
Authorities raided more than 50 companies and sought to arrest more than 100 executives in connection with last month's attempted putsch.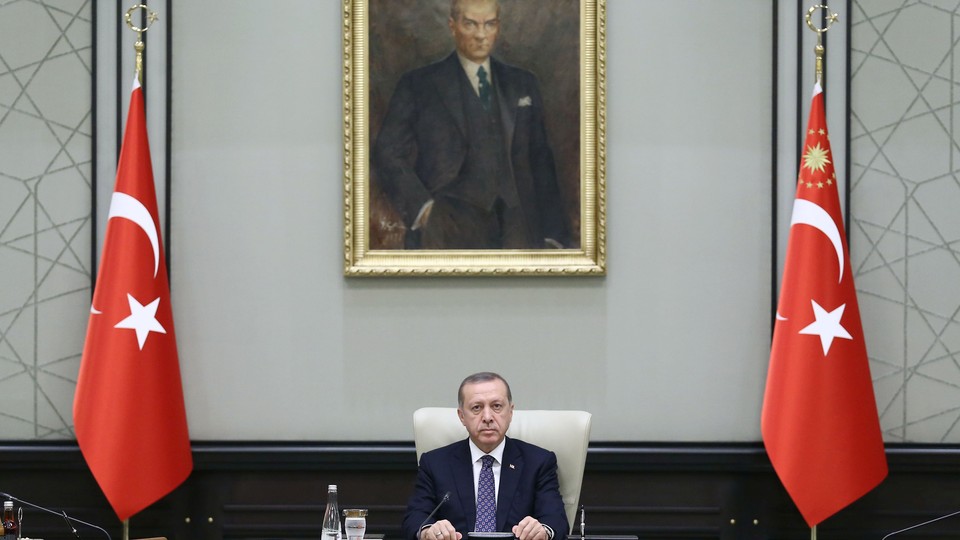 NEWS BRIEF Turkish authorities simultaneously raided 51 companies and arrested 50 people in Istanbul Tuesday in connection with last month's failed coup attempt. The companies, and those arrested, are allegedly linked to Fethullah Gulen, the Pennsylvania-based cleric whom Turkey accuses of masterminding the plot.
Here's more from Anadolu, the state-run news agency:
The Istanbul Counter-Financial Crimes Branch Directorate carried out the operations in companies, including Akfa Holding and A101 supermarket chain, in the Uskudar and Umraniye districts with riot police support.

Speaking on condition of anonymity due to restrictions on talking to the media, the source said that arrest warrants were issued for a total of 120 people, of which 50 people, including Fatih Aktas, chairman of Akfa holding, were detained.
Turkey has sought Gulen's extradition from the U.S., which has asked for evidence against the cleric's role in the coup plot against President Recep Tayyip Erdogan, who heads the Islam-rooted Justice and Development Party. Gulen himself has denied any role in the attempt.
Still, Turkish authorities view the Gulen movement, which has previously been accused of running a parallel state, as a terrorist organization, and have cracked down on universities, the civil service, the media, the police, and the military since the coup attempt in an attempt, ostensibly, to weed out Gulen sympathizers.