The Rising Death Toll in Indian Kashmir
Violence broke out in July following the killing of a separatist militant leader.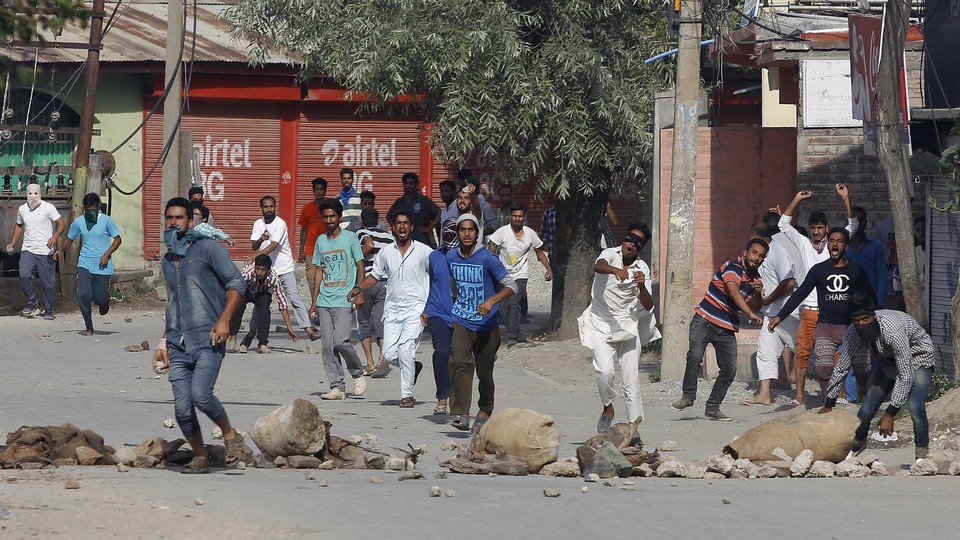 NEWS BRIEF Three people were killed and more than 100 injured Friday after security forces opened fire on protesters in Indian Kashmir, bringing the death toll since clashes began in July to 55, Reuters reports.
Two protesters were killed in western Srinagar, the capital of India's Jammu and Kashmir States, and one was killed in the north. The protests, which took place amid region-wide curfews, began after Friday prayers.
Violence first erupted last month following the death of Burhan Muzaffar Wani, a 22-year-old separatist militant credited with reviving militancy in Kashmir, India's only Muslim-majority state. He used his active following on social media to encourage youth to join the Hizbul Muhahideen.
Several deaths and injuries to protesters have been attributed to pellet gun wounds, which sparked criticisms of excessive force by security officials. Amnesty India tweeted Thursday condemning the use of pellet guns, citing hundreds of injuries.
Pellet guns are inherently inaccurate and indiscriminate, and have no place in law enforcement. #Kashmir

— Amnesty India (@AIIndia) August 4, 2016
Kashmir has been claimed in its entirety by both India and Pakistan since both countries achieved independence from Britain in 1947. Three wars have been fought over the disputed territory. India controls about two-thirds of the region and Pakistan about a third; China controls a tiny part.