The Stanford Rape Case Judge Steps Aside
Aaron Persky requested reassignment away from criminal cases as fallout from the Brock Turner case continues.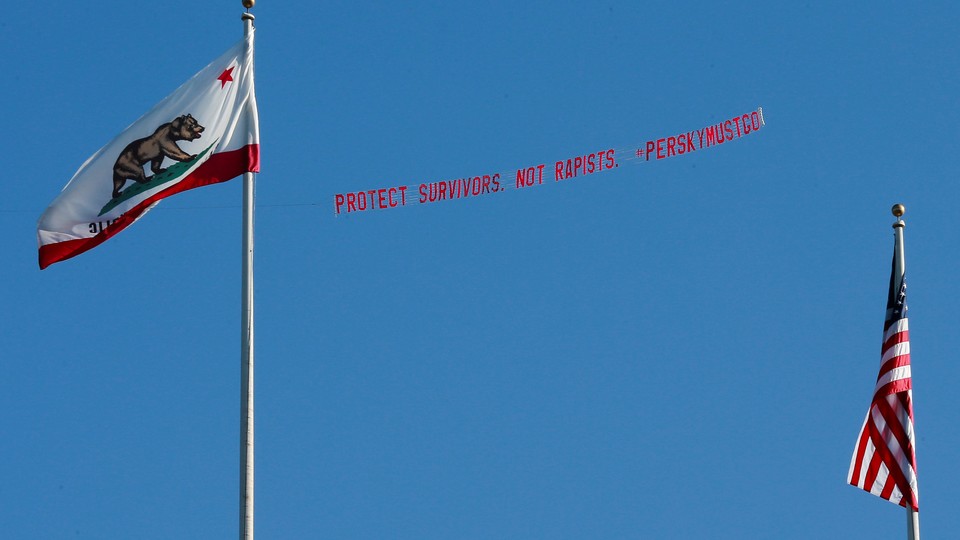 NEWS BRIEF Santa Clara County Judge Aaron Persky is voluntarily giving up his docket of criminal cases in the aftermath of his lenient sentence for a college student convicted of sexual assault.
The judge will instead be transferred to the civil division starting on September 6, where his caseload will focus on lawsuits instead of criminal trials.
Persky received intense criticism for sentencing Brock Turner, a former Stanford student convicted of three felony counts of sexual assault in March, to six months in jail and probation in early June, citing the "severe impact" it would have on him. Prosecutors had asked for a two-year sentence.
The case reached national prominence after a stomach-churning letter by Turner's victim, which she had read aloud in court prior to sentencing, went viral. In it, she detailed the trauma she experienced and her struggle to recover from the assault.
The Mercury News has more:
Persky and Judge Vincent J. Chiarello, who lives near the Palo Alto courthouse, will switch places, with Chiarello moving up to Palo Alto. The switch was not engineered by Presiding Judge Rise Pichon, who said she had no plans to transfer him out of Palo Alto, despite the public outcry.

In a brief written statement, Pichon said, "While I firmly believe in Judge Persky's ability to serve in his current assignment, he has requested to be assigned to the civil division, in which he previously served. Judge Perky believes the change will aid the public and the court by reducing the distractions that threaten to interfere with his ability to effectively discharge the duties of his current criminal assignment."

The new assignment will not be permanent. Judicial assignments rotate every year and must be approved by the presiding judge.
Persky's ruling in the Turner case continued to haunt him in other trials. In one dramatic incident, at least 10 prospective jurors refused to serve on a case assigned to him. Local prosecutors also successfully asked him to step aside in other sexual-assault cases.
The disqualifications continued even after the national spotlight faded: According to the Mercury News, Persky most recently removed himself from a sex-related criminal case on August 19.
Thursday's reassignment likely won't be the end of the fallout for Persky. A coalition of local legal figures and national women's organizations is pushing for the judge's recall on the November 2017 ballot.