The NHL's First Female Coach
The Arizona Coyotes hired Dawn Braid as the team's skating coach.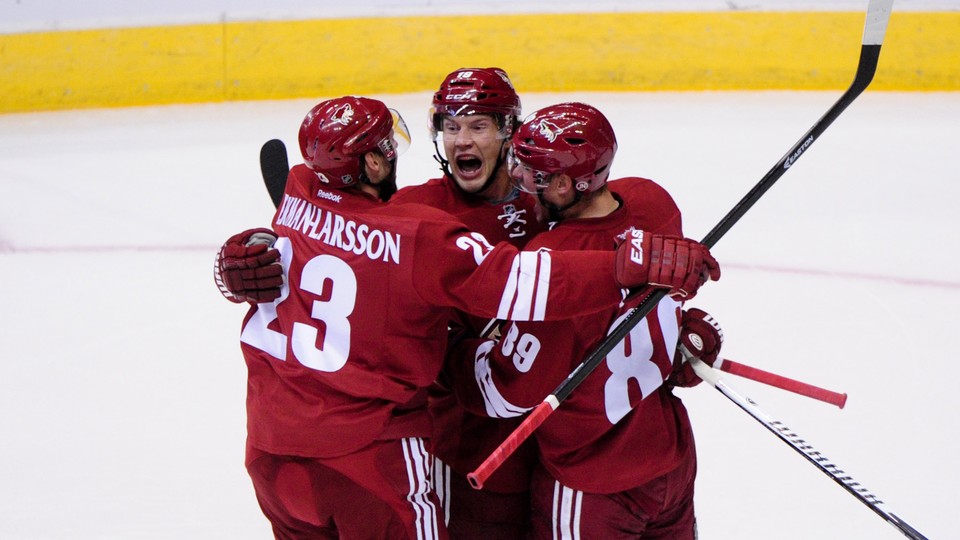 NEWS BRIEF Professional hockey has its first female coach.
The Arizona Coyotes on Wednesday hired Dawn Braid as the team's skating coach. This is the first time a team in the NHL has hired a woman as a full-time coach. Previously, Braid serves as a consultant for the Toronto Maple Leafs, Anaheim Ducks, Buffalo Sabres, and Calgary Flames.
Braid, who for seven years served as the director of skating development at the Athletes Training Centre in Ontario, said in a statement:
The fact that they respect what I do enough to name me as a full-time coach, or to name me as the first female coach in the NHL, I take a ton of pride in that. I've worked very hard for this opportunity. It's been going on for years and I just look forward to going even further with it.
The NHL isn't the first professional sports league to add a full-time female coach. In 2014, the San Antonio Spurs basketball team brought on former WNBA star Becky Hammon as an assistant coach. Earlier this year, the Buffalo Bills football team hired Kathryn Smith as a special team quality-control coach. Both women became the first full-time female coaches in their respective leagues.
The NHL season starts in October.