The Chinese Crackdown on Human-Rights Activists
A court has convicted an activist, one of 300 arrested in the last year, of subverting state power.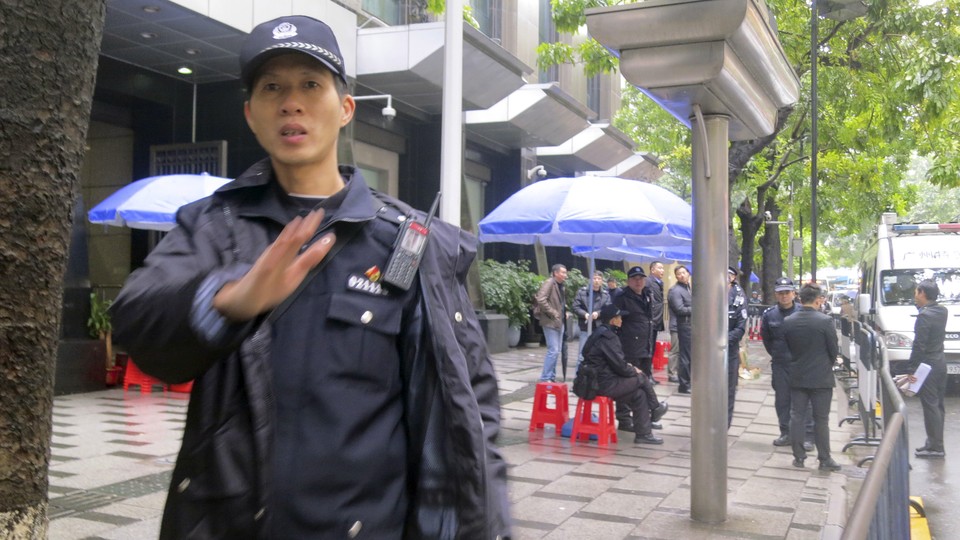 NEWS BRIEF It took only three hours for a Chinese court to convict an activist of subverting state power.
The short, one-day trial of Zhai Yanmin, a human-rights lawyer who was among 300 activists arrested since July 2015, is part of a major government crackdown on freedom of speech in the country. Zhai was given a three-year suspended sentence for organizing human-rights protests. While he will not serve his sentence in jail, he is banned from activism and will be heavily supervised by state police. He has been politically active since the Tiananmen Square protests in 1989.
Three other activists from his law firm were also arrested will soon face trial in Tianjin, a city in northeastern China, and will likely face a similar fate. The BBC reports:
China's crackdown last year targeted the country's small human rights advocacy movement, and involved lawyers tackling cases to do with freedom of speech, religion or abuses of power.

Most of the arrested activists were released but observers say China is taking a strong line against those still in detention.
Activists fear the politically motivated trials will have a chilling effect on anyone willing to challenge the Communist Party. One of Zhai's colleagues, Wang Yu, who was also arrested, appeared in a video on Monday reportedly renouncing Zhai and his legal work. It is unclear, though, if Wang gave the statement willingly, warns the BBC.