The Bribery Accusations Against Brazil's Former President
The potential charges come as his protégée, suspended President Dilma Rousseff, faces impeachment proceedings.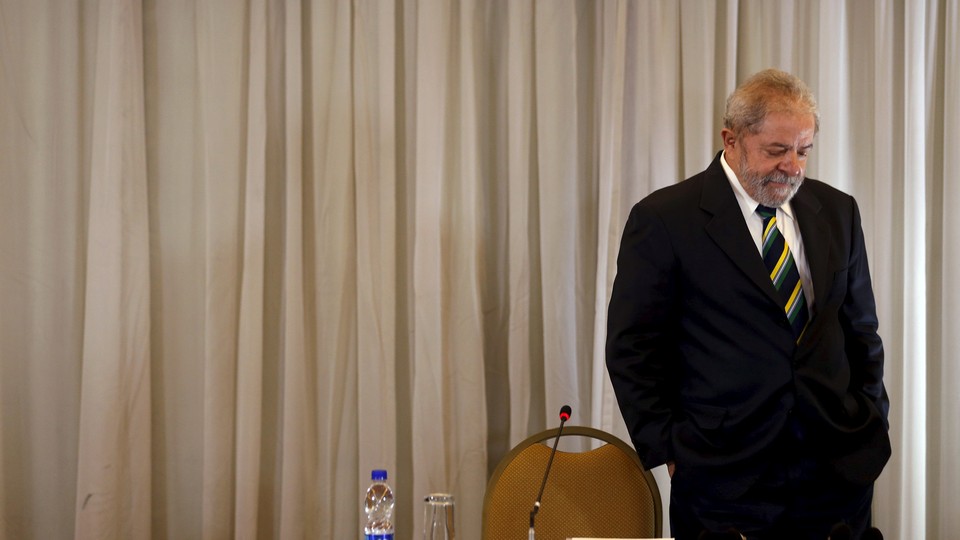 NEWS BRIEF As suspended Brazilian President Dilma Rousseff faces impeachment proceedings, her predecessor and mentor may soon face his own legal battle.
Brazilian police on Friday recommended that prosecutors bring corruption charges against former President Luiz Inacio Lula da Silva, known as Lula, and his wife, Marisa Leticia, for accepting bribes and laundering money. Prosecutors must now decide whether to ask a judge for an indictment.
The "Operation Car Wash" investigation has already landed dozens of construction executives in jail for rigging contracts and using bribery with the state-controlled oil company Petróleo Brasileiro SA. Here's more from The Wall Street Journal on the Lula accusations:
Police allege Mr. and Mrs. da Silva illegally benefited from renovation work carried out on a luxury beach apartment by construction company OAS SA that was allegedly intended for the two. Mr. da Silva allegedly received other benefits from the builder, according to police, who calculated the total value of the renovations and other benefits at 2.4 million reais ($739,953).

Mr. da Silva and his wife have both denied that they own the apartment, saying that they paid a deposit to buy a different unit in the same building, but later decided to ask for their deposit back. Their lawyer, Cristiano Zanin Martins, said Friday there is "no evidence" that links the couple to the luxury property. Mr. Martins denied the allegations.
OAS is among 31 other construction companies named in the national collusion investigation.
Meanwhile, Rousseff, Lula's protégée, may be dismissed from office as early as next week, having been accused of breaking budget laws. She was indicted by the Senate on August 10 and has denied any wrongdoing. Two-thirds of the Senate must vote for impeachment.