Targeting Thailand
At least 11 explosions have struck various tourist-friendly parts of the country, killing four people and wounding more than 30.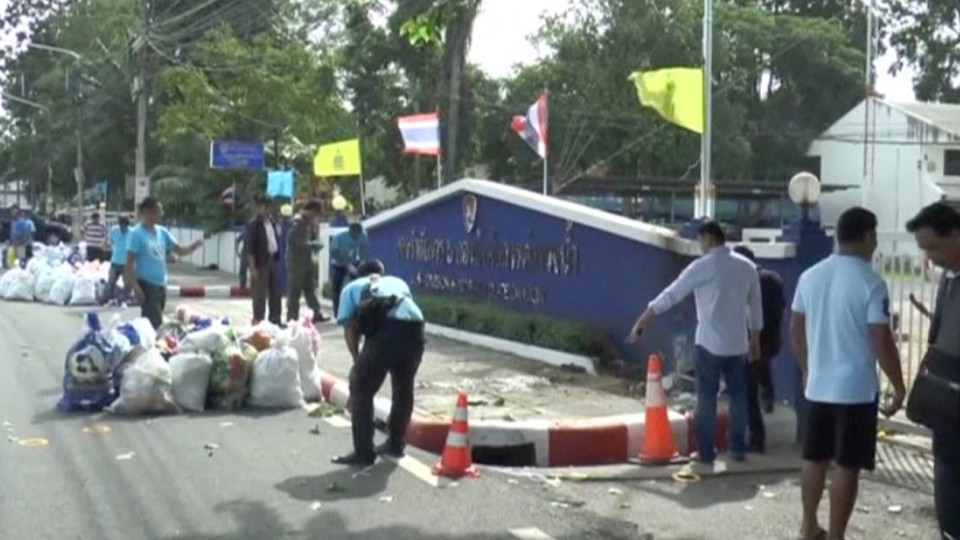 NEWS BRIEF At least 11 explosions struck five provinces across Thailand over the past 24 hours, killing four people and injuring more than 30 people. No one has claimed responsibility for the blasts, which also struck Hua Hin and the island of Phuket, two popular tourist destinations.
There were four explosions in Hua Hin that killed two people; two in Surat Thani in which one person was killed; two in Patong, which is on Phuket; one in Trang that killed one person; and at least two in Phang Nga, the beach province.
Those killed were Thai. Here's more from the Bangkok Post:
All of the bombs were reportedly detonated by mobile phone signals. Explosive Ordinance Detachments and forensic teams were investigating the types of bombs and trying to determine motive.

The wounded people in Hua Hin from the night bombs were three Germans, three Italians, an Austrian and three Dutch nationals, according to a report by the Thai PBS TV channel.
Two men have been reportedly been detained in connection with the blasts. Thai authorities say they suspect local separatist groups are behind the blasts that coincided with Friday's national holiday to mark the birthday of the Thai queen.
The explosions come a week after a nationwide referendum on a new constitution that grants the ruling military junta more powers.