The First Known Zika-Related Infant Death in the U.S.
The child born to a mother infected with the virus died in Harris County, Texas.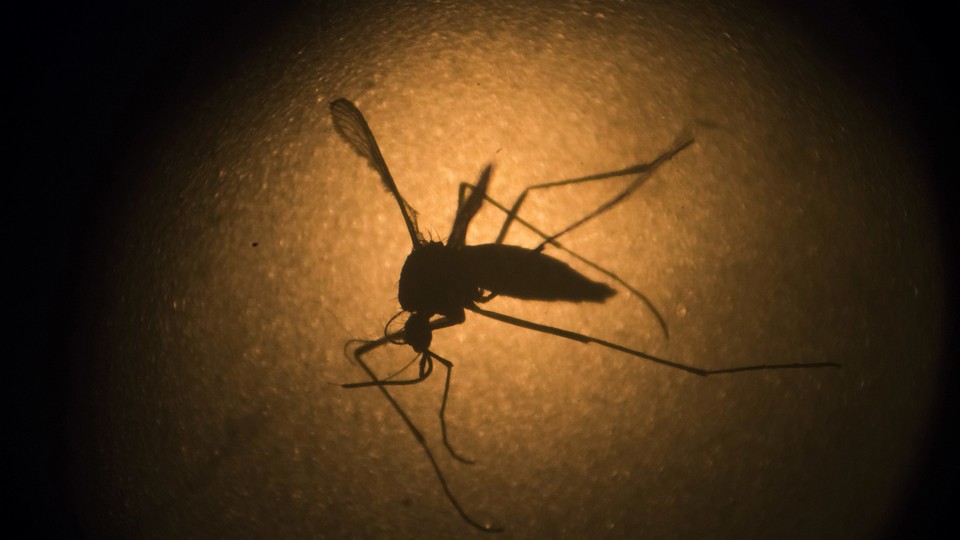 NEWS BRIEF A baby born to a mother infected with Zika has died in Texas, marking the first known infant death linked to the virus in the United States.
The girl, born in Harris County, Texas, had several Zika-related birth defects, including microcephaly, which leaves the head and brain underdeveloped. Unlike the recent cases of Zika in Florida, where local mosquitoes are spreading the virus, the mother in Texas likely contracted it in Latin America, according to a statement from Harris County health officials.
In the statement, Umair A. Shah, the executive director of Harris County Public Health, said:
"The saddest outcome of Zika's health effects often impact the most vulnerable. We are devastated to report our first case of Zika-associated death and our hearts go out to the family. While this is a travel-associated case, we know that prevention is key to reducing the risk of Zika virus infection."
The Centers for Disease Control and Prevention (CDC) lists 1,800 cases of Zika in the United States. Additionally, the U.S. Virgin Islands, America Samoa, and Puerto Rico have reported more than 5,500 cases of the virus, nearly all acquired locally. In Puerto Rico alone, 901 pregnant women have the virus.
The CDC lists six locally contracted cases in Florida on its website, but state officials have said that number is 17. Most of those have been confined to one neighborhood in the Miami area, Wynwood, but on Tuesday officials confirmed another locally contracted Zika case in Palm Beach County, just north of Miami-Dade County. Florida's schools announced they would start teaching Zika-prevention tactics in the classroom.