The 'Great Epic Battle of Aleppo'
Syrian rebels are in the midst of a major offensive against government-held positions in the strategically important city.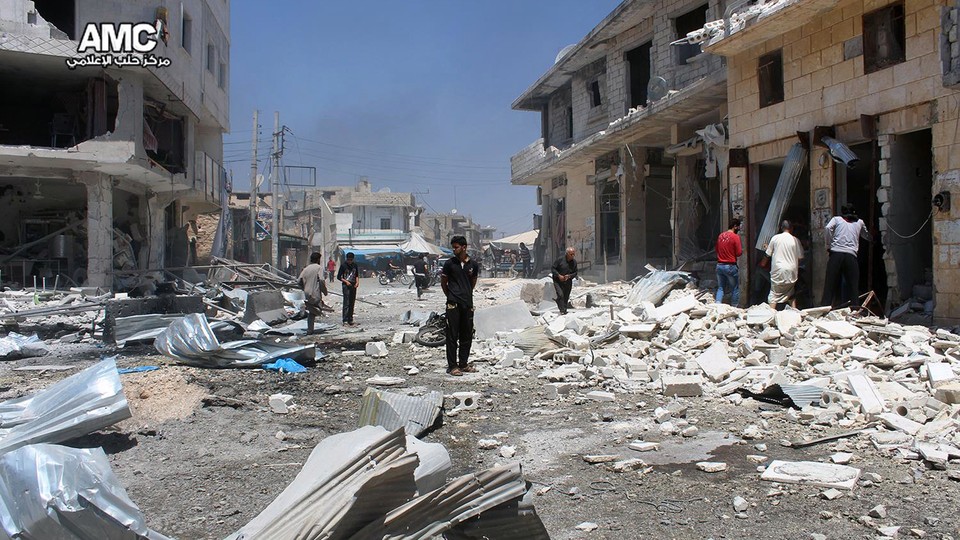 Aleppo, Syria's commercial capital before the civil war began more than five years ago, is the scene of what one rebel fighter is calling a "great epic battle" as rebel groups have launched a major offensive against government positions.
Their target, as the Guardian notes, is the Ramouseh district, in southwest Aleppo, capture of which would cut off the city's western half. Here's more:
Humanitarian agencies believe control of Ramouseh could in effect place the western half of the city, which is under regime control, under siege. If successful, the rebels would likely use their advantage as a bargaining chip to secure humanitarian access to the eastern half of the city, which they control, rather than attempt to break the siege itself by military means.
Last month, troops and militias loyal to President Bashar al-Assad began an offensive, supported by Russian airstrikes, to retake Aleppo. The city's eastern half is rebel-held, while the government controls the other portion. The rebel offensive is an attempt to break that logjam.
The rebels are a coalition of moderate and Islamist groups. A rebel source in Jaish al Fatah, one of the Islamist groups, told Reuters that 10,000 troops, 95 tanks, and several hundred rocket-launcher vehicles were involved in the three-stage battle dubbed the "great epic battle of Aleppo."
Amid the fighting are claims and counterclaims of the use of chemical weapons. Cylinders of chlorine gas were reportedly dropped in Saraqeb, in Idlib province, where a Russian helicopter was shot down Monday. Russia has denied using any such weapons, which would be a violation of its international treaty obligations. Separately, the government alleges rebels carried out a gas attack in Aleppo.