The New Face of the Syrian Civil War
The picture of a five-year-old boy awaiting treatment at a hospital in Aleppo is a reminder of the nature of the conflict.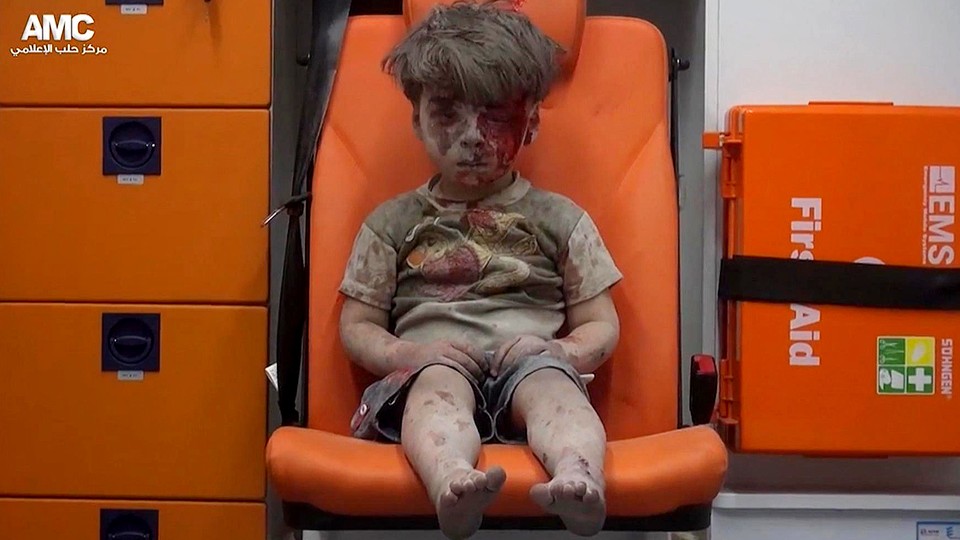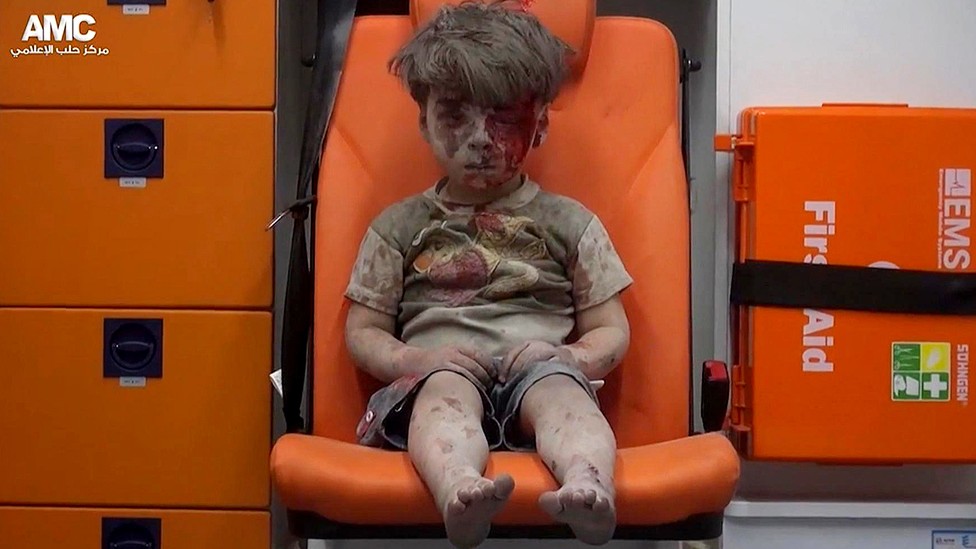 NEWS BRIEF First, Alan Kurdi; now, Omran Daqneesh.
The image of the five-year-old boy—his feet barely off the seat, his face coated with dirt and blood, his hair falling over his brow—looking dazed at the camera has captivated the world, and drawn its attention, at least temporarily, to the intensity of fighting in the more than five-year-long Syrian civil war.
Omran was pulled from a building in Aleppo, the strategic rebel-held city that's being aerially bombarded by Syrian government fighters and their Russian allies. The Telegraph points out he was one of five children injured in the strike on the city's Qaterji neighborhood. And, The New York Times adds, Omran was one of 12 children under the age of 15 treated at one of the city's rebel-held hospitals.
Those numbers aren't unusual—nor are images of children injured or killed in the conflict. But for some reason this one resonated and quickly went viral, drawing comparisons with the image of Alan Kurdi, the Syrian boy who drowned when his father tried to flee the civil war and go to Europe.
Omran, however, made it out all right. He was treated at a hospital in a rebel-held part of the city and released Wednesday night; though as the Times pointed out, he was one of the lucky ones:
On Thursday morning, journalists from around the world were clamoring in an online chat group for more information about Omran and his family. But the doctors had moved on.

They were handling yet another influx from a bombing in the morning, later posting new images. A boy lay on the floor, his legs missing. A woman in black put her hand to her mouth in anguish.

Another boy lay on a gurney, soaked in blood, as a clinician worked on him. A few minutes later came another text message: the boy had died. His name was Ibrahim Hadiri, and there was a new photograph of his face, eyes closed. It is not likely to go viral.