The Stabbings on a Swiss Train
Authorities said a man armed with a knife and a flammable fluid injured six people.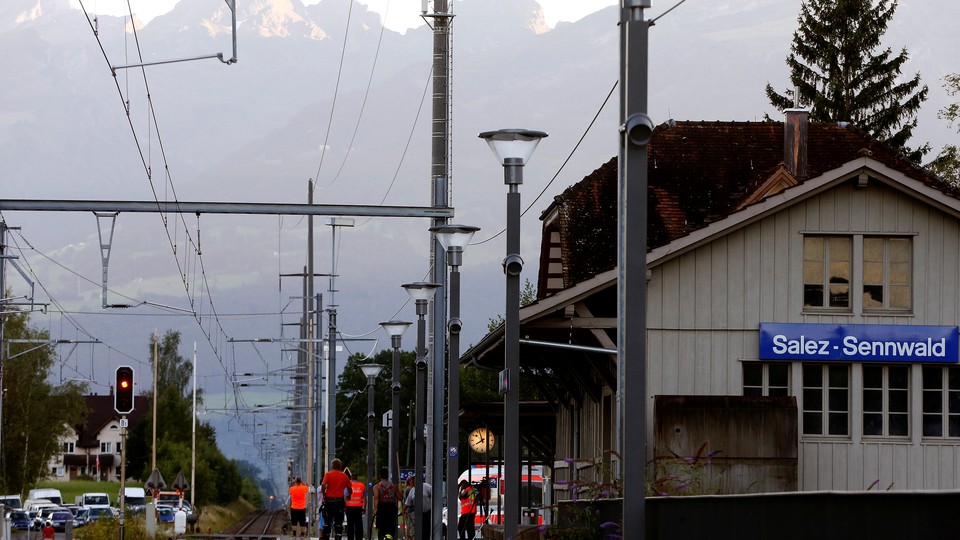 A man armed with a knife and a flammable liquid stabbed six people, including a six-year-old child, aboard a Swiss train, police in St. Gallen Canton said Saturday.
The train was traveling between Buchs and Sennwald, and the attack occurred shortly before the train entered Salez station, police said in a statement.
"According to current information a 27-year-old Swiss man poured out a flammable liquid," the statement said. "He was also armed with at least one knife. The liquid caught fire."
The attacker was also injured; his victims were three adults, aged 34, 43, and 50; two 17-year-olds; and the six-year-old. All had stab and burn injuries, police said.
​No motive has yet been ascribed to the attack, which police continue to investigate; a criminal investigation has been opened, police said.
It is the first attack of this nature in Switzerland in recent times. Concerns over similar attacks in Europe, including a recent stabbing spree aboard a train in Germany, as well as terrorist attacks claimed by ISIS in France and Belgium, have prompted fears across the region.