A Transgender-Rights Ruling Blocked
The U.S. Supreme Court temporarily stayed a Fourth Circuit ruling on gender identity and Title IX Wednesday.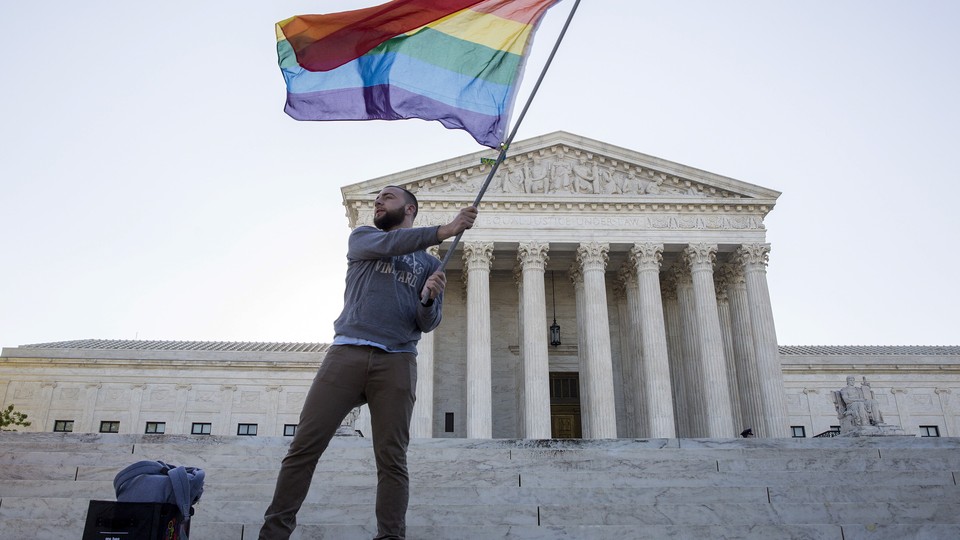 NEWS BRIEF In a rare break from its summer recess, the U.S. Supreme Court temporarily blocked a federal appeals court ruling Wednesday that allowed a transgender boy in Virginia to use the boy's bathroom at his local public high school.
The 16-year-old boy, Gavin Grimm, was born biologically as a female but identifies as male. According to CNN, school officials originally allowed him to use the boys' bathroom after he began transitioning but reversed course after a few parents complained.
The Fourth Circuit Court of Appeals sided with the boy in Gloucester County School Board v. G.G. in April, ruling that the Education Department could include gender identity as one of the categories covered by Title IX. The school board then asked the Court to stay the ruling pending their appeal.
Although Justice Antonin Scalia's death in February left the Court with only eight justices, five votes are still required to grant a stay under its rules. Justice Stephen Breyer sided with the Court's conservative wing to provide a fifth vote, which he described as a courtesy to his colleagues.
"In light of the facts that four Justices have voted to grant the application referred to the Court by the Chief Justice, that we are currently in recess, and that granting a stay will preserve the status quo (as of the time the Court of Appeals made its decision) until the Court considers the forthcoming petition for certiorari, I vote to grant the application as a courtesy," Breyer wrote.
Courtesy votes for a stay aren't unusual in the Court's history, although the justices rarely describe them as such to the public. Justices Ruth Bader Ginsburg, Sonia Sotomayor, and Elena Kagan indicated they voted to allow the Fourth Circuit's ruling to go into effect.
The stay will remain in effect until the Court can consider the school board's request for an appeal when its next term begins on October 4.