Oscar Pistorius's Six-Year Sentence Stands
A bid by prosecutors to challenge the prison term handed down to the Olympic athlete for murdering his girlfriend, Reeva Steenkamp, was denied Friday.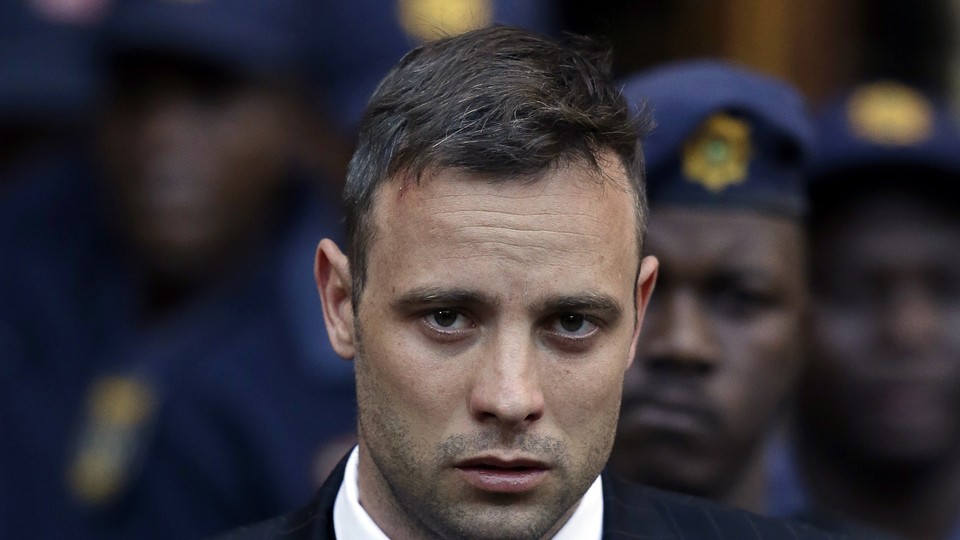 NEWS BRIEF A South African court denied a bid by prosecutors Friday seeking more prison time for Oscar Pistorius. They had sought to extend the Olympic and Paralympic athlete's six-year sentence for the 2013 murder of his girlfriend, the Associated Press reports.
"I am not persuaded that there are reasonable prospects of success for an appeal," Judge Thokozile Masipa said Friday of the state's bid to extend the 29-year-old's sentence, which prosecutor Gerrie Nel called "shockingly light."
Pistorius, a double-amputee sprinter commonly known as "blade runner," was handed the sentence last month after he was convicted of shooting and killing his girlfriend, Reeva Steenkamp, in 2013. Pistorius claimed he shot Steenkamp through a locked bathroom door because he mistakenly believed her to be an intruder. He was initially sentenced to five years in prison for manslaughter, in 2014. A South African appeals court overturned the manslaughter conviction one year later on the grounds the lower court had misinterpreted the law, and convicted him of murder.
Though Pistorius faced a minimum of 15 years in prison for his murder conviction, the judge said she issued six because of "compelling personal circumstances," including his disability, his status as a first-time offender, and his expressions of remorse.