The ANC's Historic Loss in South African Municipal Elections
The ruling party lost its stronghold Nelson Mandela Bay to the opposition.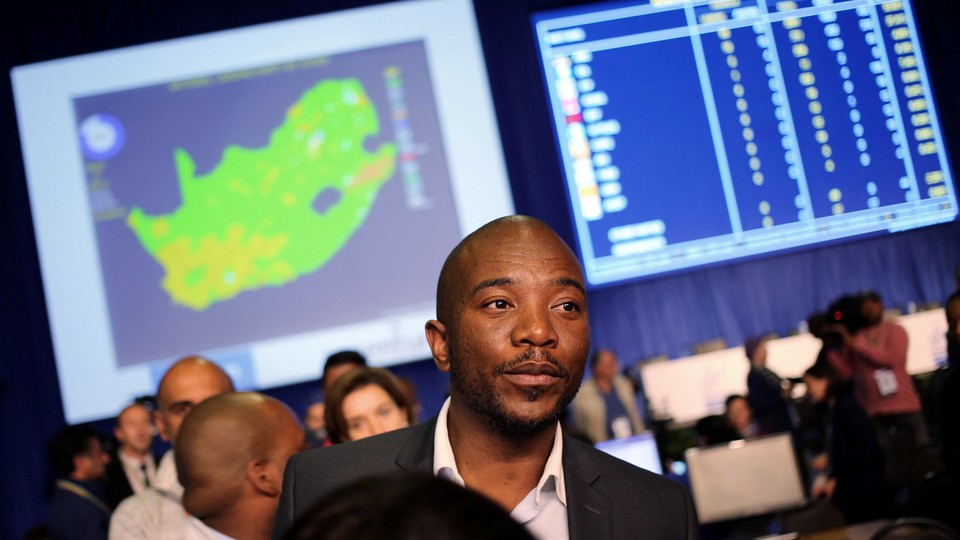 NEWS BRIEF  The African National Congress (ANC) suffered its worst electoral loss since the end of apartheid in 1994, when it lost Nelson Mandela Bay to the opposition Democratic Alliance (DA) in municipal elections.
DA won the area, named for the ANC's iconic leader and South Africa's first post-apartheid president, with 46.7 percent of the vote; the ANC won 41 percent. The ANC initially said it would challenge the results, citing voting irregularities, but appeared to have backed away from that claim.
"Of course we have had setbacks in areas like the Nelson Mandela Bay, but we are magnanimous in victory and also magnanimous in defeat because we are democrats," Jackson Mthembu, the ANC chief whip, told eNews Channel Africa.
He pointed out that nationally the ANC still won a majority of votes. The party has 56 percent of the votes around South Africa. But the vote is close in both Pretoria, the capital, as well as Johannesburg. Final election results are expected to be announced late Friday.
Mmusi Maimane, the DA leader, called the results a "vote for change."
Thank you to NMB residents who came out in their numbers to vote for change. A shout out to our Activists who worked tirelessly! #KhulaDA

— Mmusi Maimane (@MmusiMaimane) August 5, 2016
The economy was a major issue in the municipal election; unemployment stands at 27 percent. Voters also raised concerns over President Jacob Zuma spending $15 million in state funds to upgrade his private estate—actions the South African Constitutional Court ruled unconstitutional in March.
Zuma is barred by term limits from seeking a third term in the national elections, which are scheduled for 2019.