Serbia's First Gay Government Minister
It's a historic appointment for the European country, but she doesn't want to be known as "the gay minister."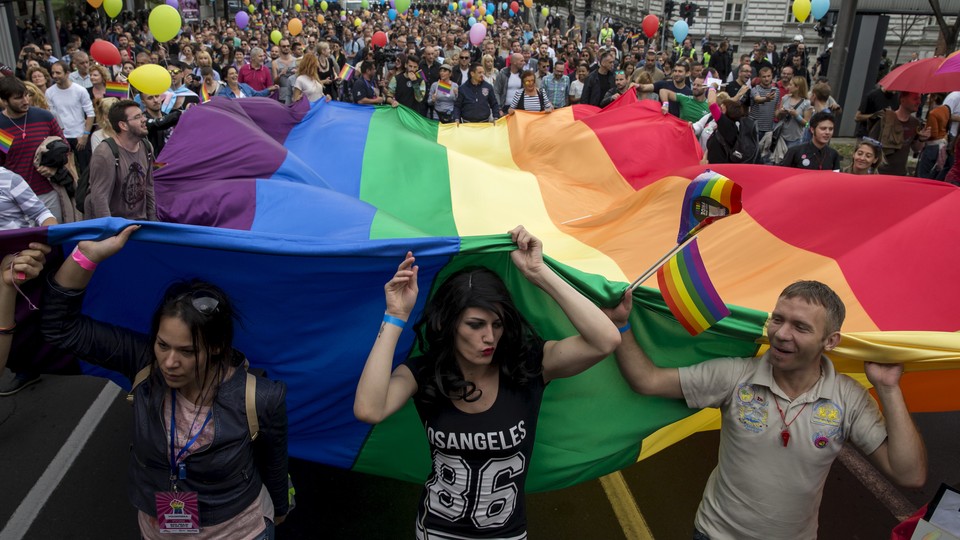 NEWS BRIEF Serbia will have its first openly gay government minister, but the woman being appointed to the position doesn't want to make a big deal of the historic moment.
By appointing Ana Brnabic as the next minister of public administration and local government, incoming Prime Minister Aleksandar Vučić says he wants to make gay rights a priority for the new government. Brnabic, the 40-year-old who will officially enter office later this week, tried to downplay the significance of her appointment, telling the Associated Press:
I would prefer to get it out in the open right now and get it over with, so that afterward I can focus on my work. Hopefully this will blow over in three or four days, and then I won't be known as the gay minister, I'll be known as the minister of public administration and local government.
Serbia's gay community has faced violence from far-right activists. The Serbian Orthodox Church, for its part, has called homosexuality an illness and criticized gay-pride events. Activists see this latest move as a sign the country is becoming more welcoming.