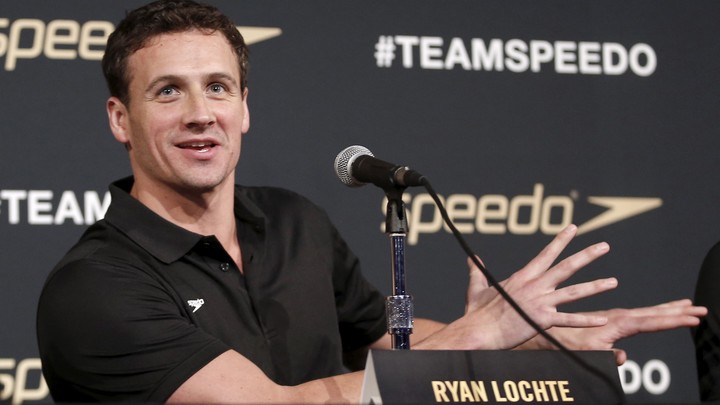 Updated on August 22 at 5:11 p.m. EST
NEWS BRIEF Ryan Lochte, the Olympic gold-medal-winning swimmer, has lost four major commercial sponsorships over his account of being robbed at the Rio Olympic Games.
The announcements began Monday morning:
The official response regarding our sponsorship of Ryan Lochte. pic.twitter.com/0DdP2RyceD

— Speedo USA (@SpeedoUSA) August 22, 2016
Hours later, Ralph Lauren said it won't renew its contract with Lochte, which ran through the games.
now Ralph Lauren says they won't renew Lochte's contract pic.twitter.com/01dXGdvQmN

— Katie Peralta (@katieperalta) August 22, 2016
Syneron-Candela, which develops aesthetic medical products, also ended Lochte's deal with its company Gentle Hair Removal. "We hold our employees to high standards, and we expect the same of our business partners," Syneron-Candela said in a statement.
Airweave, a Japanese mattress company and the "official mattress supplier to Team USA," followed Monday afternoon, announcing in a tweet it had decided to part ways with Lochte "after careful consideration."
The companies cut ties with the swimmer after this account of the robbery, which was at odds with video footage, enraged Brazilians, embarrassed the U.S. Olympic Committee, and unleashed massive criticism of the champion swimmer.
As we reported last week, Lochte and three of his teammates—James Feigen, Jack Conger, and Gunnar Bentz—said they were robbed at gunpoint by men dressed as police officers as they returned to the Olympic Village from a party. But police in Rio were unable to corroborate their account. And it later emerged, via video footage, that the swimmers had vandalized a toilet at a gas station and then offered to pay for the damage after armed security guards got involved.
Rio has for years been trying to shed its image as a crime-prone city, and reports of the robbery at gunpoint initially embarrassed many Brazilians, who became irate when it emerged the story was fabricated. A Brazilian judge ordered the swimmers' passports seized, but Lochte had already left Rio for the U.S. His teammates weren't as lucky: Two of them were taken off a U.S.-bound plane by Brazilian authorities, but were allowed to return home after apologizing. The fourth paid the equivalent of $10,800 to resolve the dispute.
Lochte in a statement last Friday said he regretted his actions, but the nature of his apology itself drew criticism, as did the fact he apologized to his sponsors before he did the games organizers.  Over the weekend, he told NBC that he "over-exaggerated" what had happened in Rio. He also told People that he'd apologized to his teammates.
Those apologies though aren't likely to placate Lochte's sponsors or USOC, which criticized the swimmers' actions and said it would review "potential consequences for the athletes, when we return to the United States."
We want to hear what you think about this article. Submit a letter to the editor or write to letters@theatlantic.com.