Did Ryan Lochte Provide False Testimony in Rio?
Brazilian authorities recommended charges against the swimmer, but after other sponsors dropped him, a new company wants to give Lochte a second chance.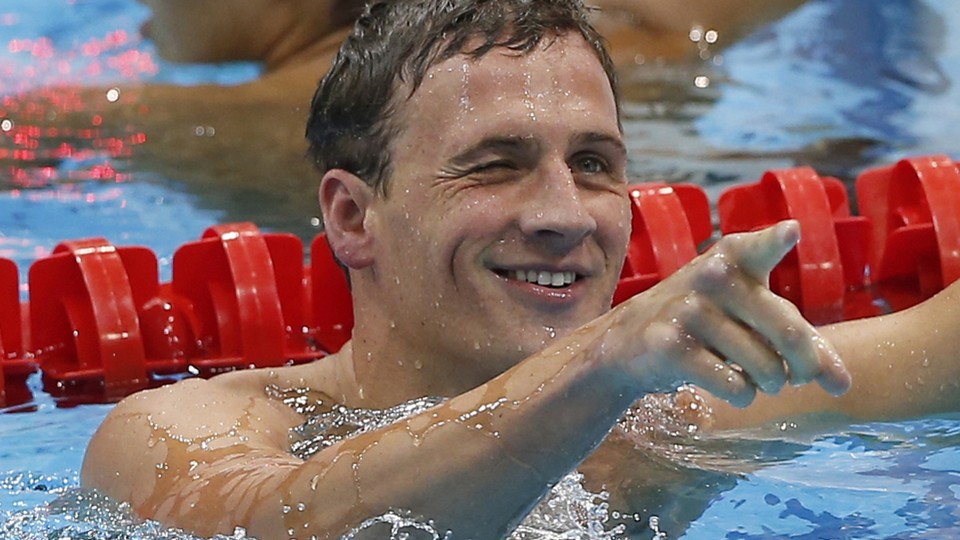 NEWS BRIEF The Ryan Lochte saga continues. On Thursday, Brazilian police asked prosecutors to file charges of providing false testimony against the U.S. Olympic swimmer, a crime that carries up to 18 months in prison.
Lochte told reporters that he and three teammates were robbed at gunpoint in Rio de Janeiro by men dressed as police officers, but their account seems to be untrue—or at least not as simple as that. Officers in Brazil found security tape of the moment when Lochte and swimmers Gunnar Bentz, Jack Conger, and James Feigen stopped at a gas station, and instead of a robbery, they said the three swimmers vandalized a bathroom. When workers at the station confronted the group and asked them to pay for the damages, the swimmers became belligerent, and two security officers intervened and drew their weapons.
That's how Brazilian authorities have framed it—but their version of the story was contested this week by an investigation by USA Today. The report told a more nuanced story, notably that footage officers claim shows the swimmers vandalizing the bathroom does not in fact show any vandalism. A witness in the article also said that because of the language barrier, the swimmers might have believed they were being robbed when officers, guns drawn, demanded they pay for damages.
The swimmers Bentz and Gunnar were pulled off their plane as they tried to return to the U.S., and Feigen paid more than $10,000 in fines. Lochte left Brazil and the games and returned to the U.S. shortly after the incident, and before a judge ordered his passport seized. He has since apologized (sort of) for what he called his "exaggerated" story.
His sponsors, including Speedo and Ralph Lauren, dropped the 12-time Olympic medalist. But now a new company says it wants to give Lochte second chance. The swimmer has signed a deal with Pine Bros., a cough-drop company. In a statement Thursday, the company's CEO, Rider McDowell, said:
We all make mistakes, but they're rarely given front-page scrutiny. He's a great guy who has done incredible work with charities. I'm confident that Pine Bros. fans will support our decision to give Ryan a second chance.
Lochte tweeted:
Thanks to all the folks at pine bros. for your confidence in me. I look forward to making you proud.

— Ryan Lochte (@RyanLochte) August 25, 2016
It's rumored that Lochte may appear on the TV show Dancing With the Stars, a program with a history of rehabbing the damaged reputations of fallen idols.
Lochte could be charged in absentia, because it's unlikely he'll return to Rio, even if convicted. Police want Lochte to be deposed in the U.S., with a transcript going to the International Olympic Committee's Ethics Commission. Lochte's lawyer told the BBC on Friday he will not be responding to the charges, and that Lochte will not make a public statement to address them.