Russia's Year of Sporting Ignominy Continues
The Court of Arbitration for Sport has upheld the International Paralympic Committee's ban on all Russian competitors at the games.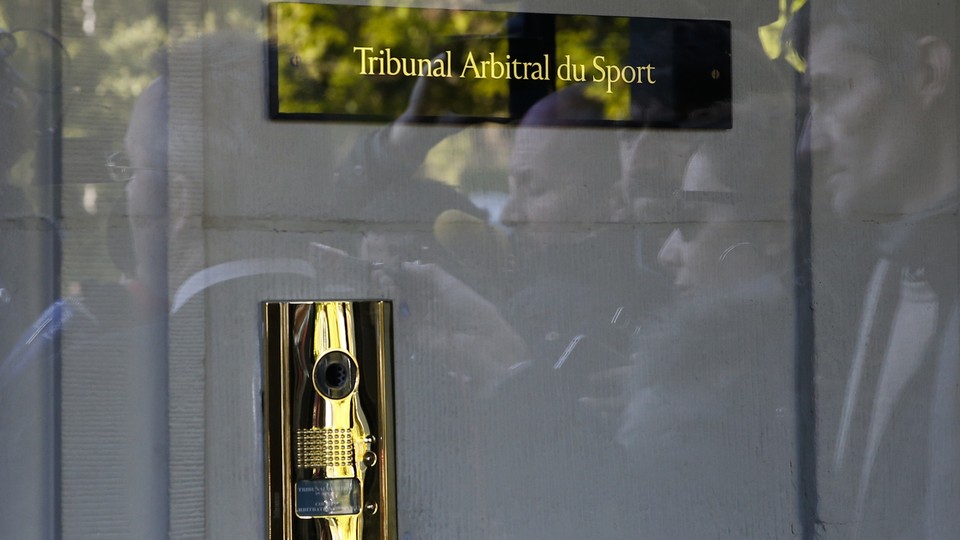 NEWS BRIEF The Court of Arbitration for Sport (CAS), the highest appellate court in world sport, has upheld a ban imposed by the International Paralympic Committee (IPC) on all Russian competitors at the upcoming Rio games.
CAS affirmed IPC's August 7 order in a single-page ruling, dismissing the appeal filed by the Russian Paralympic Committee (RPC). Here's more from the CAS:
The CAS Panel in charge of this matter found that the IPC did not violate any procedural rule in dealing with the disciplinary process leading to the RPC's suspension and that the decision to ban the RPC was made in accordance with the IPC Rules and was proportionate in the circumstances. The Panel also noted that the RPC did not file any evidence contradicting the facts on which the IPC decision was based.
Russian track-and-field athletes were banned from this month's Rio Summer Games over widespread doping undertaken by the Russian government. Other Russian athletes were allowed to compete, however, despite a recommendation for a blanket ban by the World Anti-Doping Agency.
Many track-and-field athletes appealed their bans, but the CAS dismissed their pleas. Darya Klishina, the one athlete who was found to have been clean, was permitted to compete in Rio as a neutral competitor—a fact that did not endear her to either the Russian government or its public. In all, 270 Russians competed in Rio and won 56 medals; Russia finished in fourth place behind the U.S., Britain, and China.
The Paralympics, where no Russian athletes will compete, begin September 7.