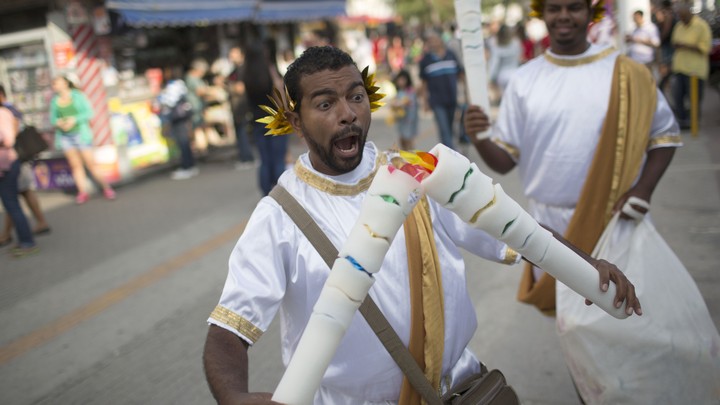 NEWS BRIEF Of all the possible ominous starts to the Olympic Games, losing the key to a stadium has got to be up there.
The games don't officially begin until Friday. But on Wednesday, the women's soccer tournament kicked off early, because space is limited at the Marcaña Stadium, which will host the opening and closing ceremonies, too. The national teams of the United States and New Zealand were scheduled to play, but there was one problem: Olympics officials realized they'd lost the key to the stadium's east gate. Firemen were dispatched, and they chopped off the lock with bolt cutters.
It sounds too ridiculous to be true, but alas, there's video evidence:
What a start! #Rio2016 kicking off with lost key and firemen forcing open lock to east gate of Olympic stadium #oops pic.twitter.com/7yj0moF9Ms

— Julia Carneiro (@juliadcarneiro) August 3, 2016
The lead-up to the Rio Olympics have seemed like one trial after another. There have been massive protests over the exorbitant cost of the games against the backdrop of rampant poverty. The ocean where athletes will swim, boat, and row, is mired in sewage. Athletes have been mugged on their way to train, and as they evacuated their building in the Olympic village after it caught fire. During the Olympic torch relay, a rare Amazonian jaguar brought in for the occasion was shot and killed when it tried to escape. And the Zika virus outbreak has some athletes and foreign visitors on edge.
Given all that, a key may seem like a small matter.
We want to hear what you think about this article. Submit a letter to the editor or write to letters@theatlantic.com.