Norway's Mysterious Reindeer Deaths
The country's environmental officials are investigating the death of 323 reindeer in a remote and mountainous region.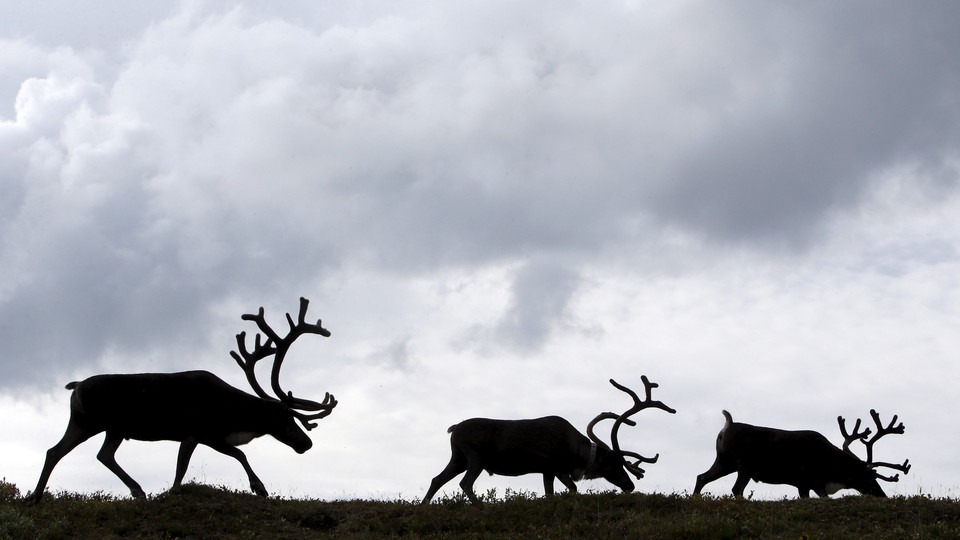 NEWS BRIEF Norway officials have released some gruesome images from a remote region of the country: more than 300 reindeer lay motionless in piles on a barren hillside, seemingly killed in an instant.
The Norwegian Environmental Agency is still investigating, but officials believe the animals, 323 in total, died in a lightning storm, according to a statement released Sunday. A hunting warden first found the herd Friday, during an inspection of the area, which is in the country's central region. Reindeer are known to crowd together during storms, which could explain why so many died at once.
Here is a picture taken by Norwegian officials: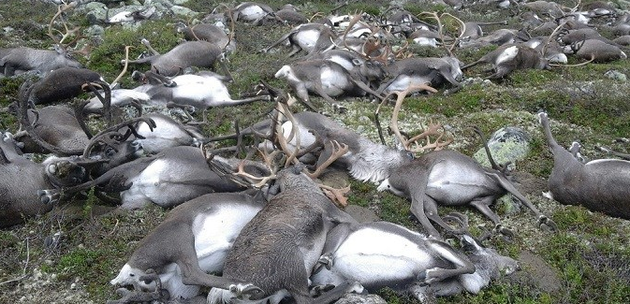 Some 10,000 reindeer migrate over the barren and rocky Hardangervidda plateau. Hunting season began last week, which means some of those herds are in constant movement. As herds move, they're left exposed to the weather and to violent storms. Lightning strikes that kill herds of animals are not uncommon, and often hit livestock left outside in flat areas during thunderstorms.
As for humans, about 24,000 die each year from lightning strikes all over the world. In the U.S., that number is relatively small, with about 30 deaths in the country every year. Wealthier countries tend to experience few lightning deaths, because lightning disproportionately kills the poor. In countries with large indigent populations, like India, an average about 2,000 die each year from lightning strikes.