The Orlando Shooting: Free Medical Care for the Survivors
The two hospitals that treated victims, Orlando Health and Florida Hospital, say they will cover the cost of treatment.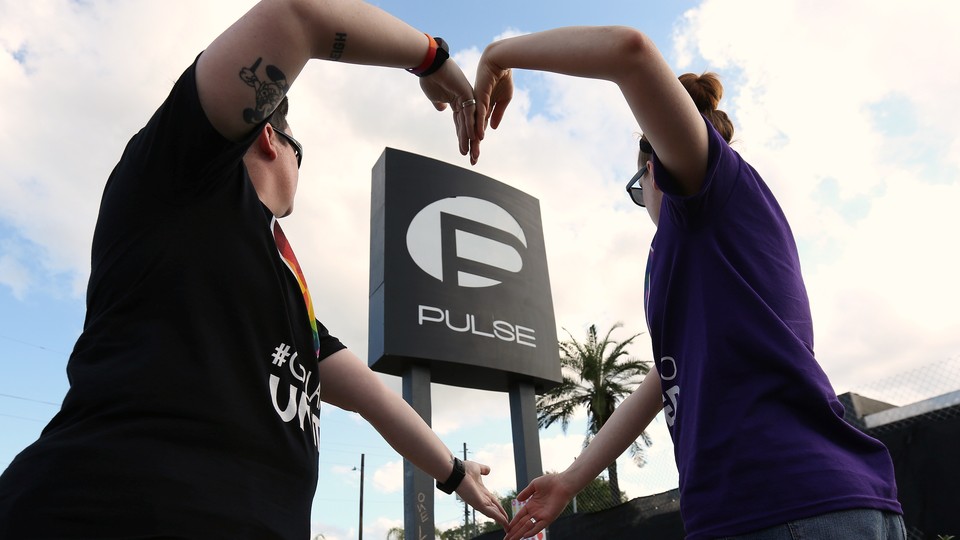 NEWS BRIEF The two Orlando hospitals that treated the victims of the Pulse nightclub shooting will not bill any of the survivors, the hospitals announced Wednesday.
Orlando Health treated 44 of the victims, and Florida Hospital treated 12. Their combined total cost of care came to about $5.5 million, and while insurance companies will cover their usual costs—for those who had insurance—the survivors and the families of those who died while being treated at the hospitals will not pay anything out of pocket.
One victim, Mario Lopez, told the Orlando Sentinel how relieved he was to hear the news:
"I just went out for a fun night with friends. No one expected this to happen. My life was turned upside down, and then I had to worry about how I was going to pay back the hospital."

Lopez, who is uninsured, was grazed by a bullet and had fragments explode into his left side. After he was hit, he fell and split his elbow on a shard of glass. His seven-hour hospital visit left him with a new nightmare: a potential $20,000-bill.
The June shooting at the Pulse nightclub was the most deadly in modern U.S. history. A gunman rushed in and killed 49 people. It  was later learned he had pledged loyalty to the Islamic State, though there's no evidence directly linking him to the terrorist group. The nightclub is a few blocks away from Orlando Health's trauma center, and nine victims died shortly after arriving there.
In a statement to the Sentinel, the hospital's CEO, David Strong, said that "during this very trying time, many organizations, individuals and charities have reached out to Orlando Health to show their support. This is simply our way of paying that kindness forward."
The hospital said it will also cover any future costs for the victims' surgeries or care.