The Beginning of the End for Private Migrant-Detention Centers?
Remarks by the head of the U.S. Department of Homeland Security could foreshadow a major shift in policy and likely appease immigrant-rights advocates.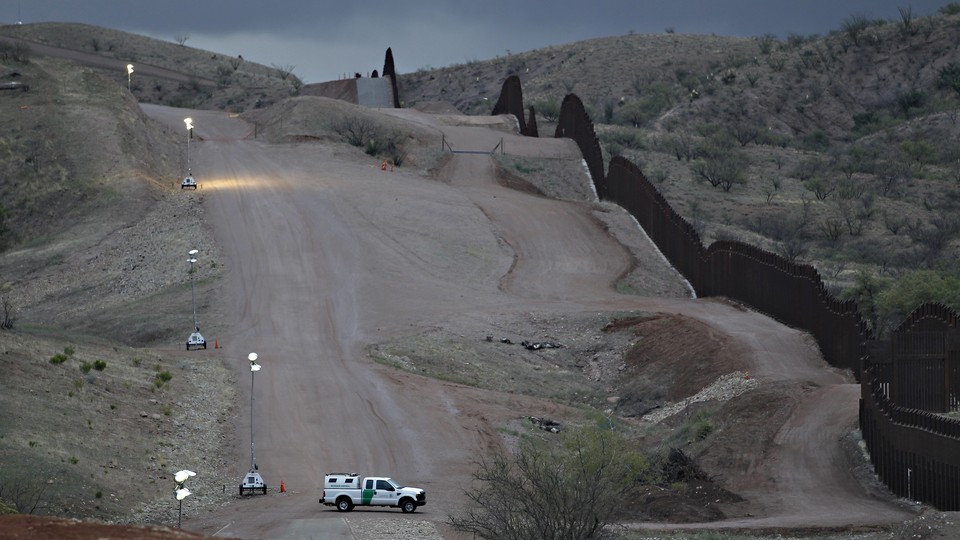 NEWS BRIEF The U.S. Department of Homeland Security (DHS) said it will look into whether it should end its relationship with the private companies that run migrant-detentions centers, a move that would signal a major shift in policy and likely appease immigrant-rights advocates.
DHS Secretary Jeh Johnson made the announcement Monday, and said the review should be finished by the end of November. The U.S. government has depended heavily on private contractors to run its migrant-detention centers, and it's not clear what it would use as an alternative. These centers house undocumented migrants who've committed a deportable crime, migrants fighting deportation orders, and those caught crossing the border illegally and who are waiting for their immigration court dates. Private detention centers house 62 percent of all detained migrants, which is up 13 percent from 2009.
If it were to end its contracts with private detention centers, the government would either need to build new facilities, drastically reduce the number of migrants in detention, or lean upon other forms of monitoring migrants while they await court dates or deportation.
Johnson said in his statement he asked for a subcommittee of the Homeland Security Advisory Council to be established that would review:
" … our current policy and practices concerning the use of private immigration detention and evaluate whether this practice should be eliminated.  I asked that the Subcommittee consider all factors concerning ICE's detention policy and practice, including fiscal considerations."
The U.S. has contracts with these companies to detain about 34,000 migrants every day, which at $160 per migrant, costs taxpayers $5 million per day, or $2 billion each year. One of the peculiar aspects of these contracts is that the companies make money whether or not those allotted slots are filled. But more than money, immigrant-rights groups complain private companies have little oversight, keep migrants in poor conditions, and offer inadequate medical services. These were nearly the same complaints against private prisons, which the U.S. Department of Justice announced this month would no longer house federal inmates.
The review of private prisons, done by the Office of the Inspector General, looked at 14 facilities and found they had worse safety records and did not save taxpayers a significant amount of money. For the companies that operate detention centers, it's more bad news, because they're mostly the same companies that run private prisons. The two largest private prison operators, Corrections Corp. of America and GEO Group, also run nine of the 10 largest detention facilities, which include centers that house women and children. Both companies had traded on the New York Stock Exchange at about $30, sometimes climbing to $40.
But after the announcement they'd lose private prison contracts, and faced with the loss of their contracts to run detention centers, on Tuesday GEO Group dropped to $20, and Corrections Corp. of America slid to $16 per share.