The Still-Missing Nazi Gold Train
Another dig below a Polish town failed to find a legendary gold- and gem-filled train from World War II.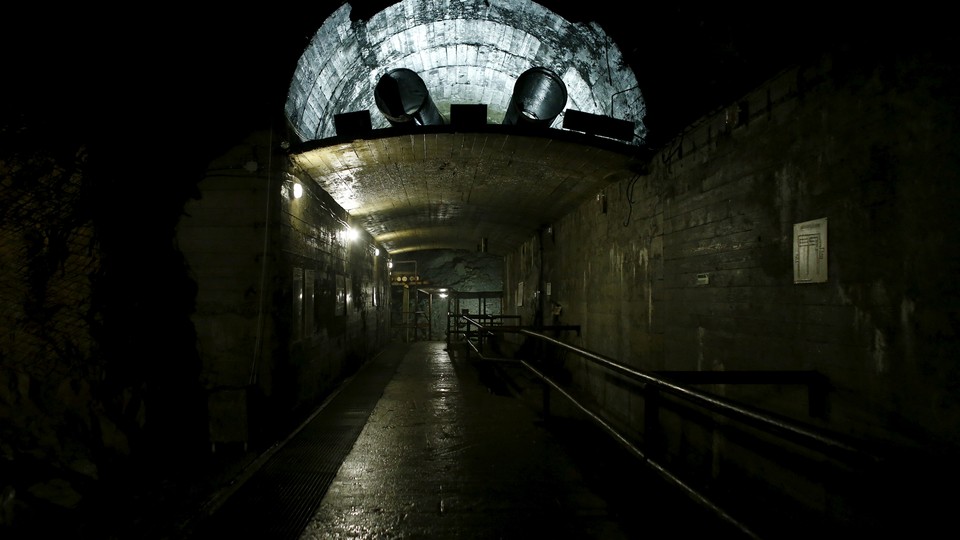 NEWS BRIEF Alas, there is still no Nazi train filled with gold in the tunnels under Poland.
A group of excavators, in the latest attempt to track a legendary (if not imaginary) Nazi German train filled with gold, gems, and priceless art lost in a secret tunnel at the end of World War II, last week dug deep below a town in southwestern Poland. On Wednesday, the group announced the dig was to no avail, finding "no trail, no tunnel," Andrzej Gaik, a spokesman for the group of explorers, told the Associated Press. Their week-long efforts cost around $37,000, and involved 64 engineers, geologists, and archaeologists.
Nearly a year has passed since two "treasure seekers," as The New York Times dubbed them, claimed they located the train lost as the Soviet Union marched toward Germany in 1945. In a May profile of the amateur explorers, The New Yorker writes of the legend:
During the latter half of the Second World War, after Germany's defeat at Stalingrad, the Nazis still considered Lower Silesia to be safe ground. Factories were moved there, as were precious works of art. But, as the end approached and German troops departed, the military allegedly buried gold, jewels, art works, and even futuristic weapons. The most famous story involves a German military officer named Herbert Klose, who worked as a high-level police official in the city of Wrocław. After the war, Klose was caught and interrogated by the Polish secret police...

During his interrogation, Klose said that, in mid-November of 1944, the city's chief of police asked him to help residents secure their valuables; with the Red Army on the move, even the banks might not be safe. Under Klose's watch, the local police collected gold, jewelry, and other precious items for safekeeping. "The gold was stored at the police headquarters," Klose said. "The chests were made of iron and hermetically closed with rubber seals. Also the chests were unmarked so nobody would know what's inside." (He did note that they were numbered.) Klose made plans to hide the chests outside the city, but when it came time to move them he couldn't take part, because he'd injured himself falling from a horse. The other officers went without him and, according to Klose, buried the chests in several places and then concealed the entrances.
Even with this latest blow, the explorers still have not given up and will continue their search in September. As Gaik, the spokesman for the explorers, told the AP, "hope dies last."