Another Big Pharma Merger
Pfizer says it's buying Medivation for $14 billion.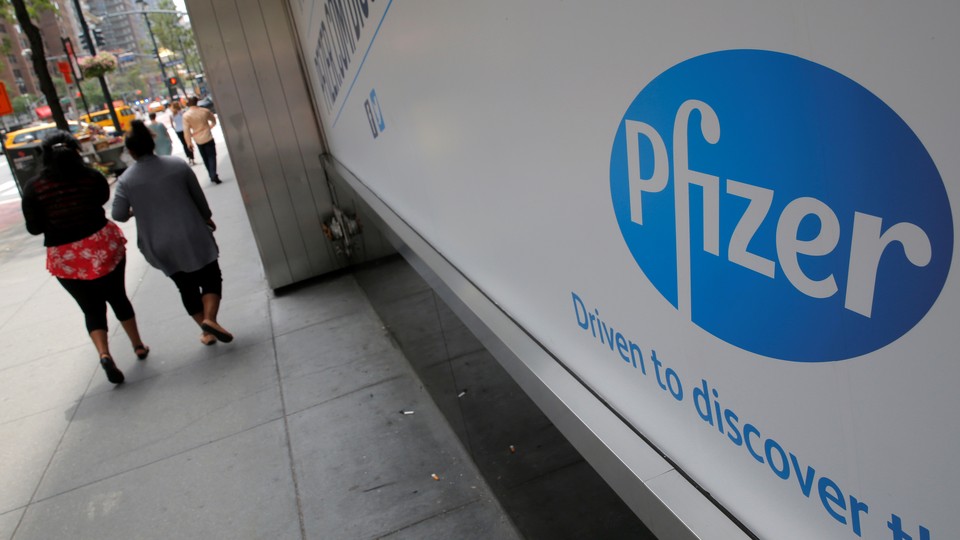 NEWS BRIEF Drugmaker Pfizer Inc. said Monday it will buy Medivation, a biotech firm that develops cancer drugs, for $14 billion in an all-cash deal.
"The proposed acquisition of Medivation is expected to immediately accelerate revenue growth and drive overall earnings growth potential for Pfizer," said Ian Read, Pfizer's chairman and chief executive officer. "The addition of Medivation will strengthen Pfizer's Innovative Health business and accelerate its pathway to a leadership position in oncology, one of our key focus areas, which we believe will drive greater growth and scale of that business over the long-term."
The announcement trumps the offer made by French drugmaker Sanofi, which offered $58 per share for Medivation; Pfizer said it will pay $81.50 for each Medivation share. Here's more from Bloomberg:
By acquiring Medivation, Pfizer gains a blockbuster prostate-cancer treatment, Xtandi, that's already approved for sale in the U.S. and elsewhere, and that analysts project will generate $1.33 billion in annual sales by 2020. Pfizer Chief Executive Officer Ian Read said in May that he was more interested in acquiring late-stage assets because the company already had plenty of early-stage drugs in the works.
Medivation developed Xtandi along with Tokyo-based Astellas Pharma Inc., with which Pfizer will split U.S. sales. Pfizer's statement said Medivation also has two promising late-stage cancer drugs, talazoparib, which would be used to treat breast cancer, and pidilizumab, which would be used to target lymphoma and other hematologic malignancies.