The Ghosts of Olympic Games Past
The International Olympics Committee has retroactively disqualified six athletes from the Beijing games in 2008 over doping.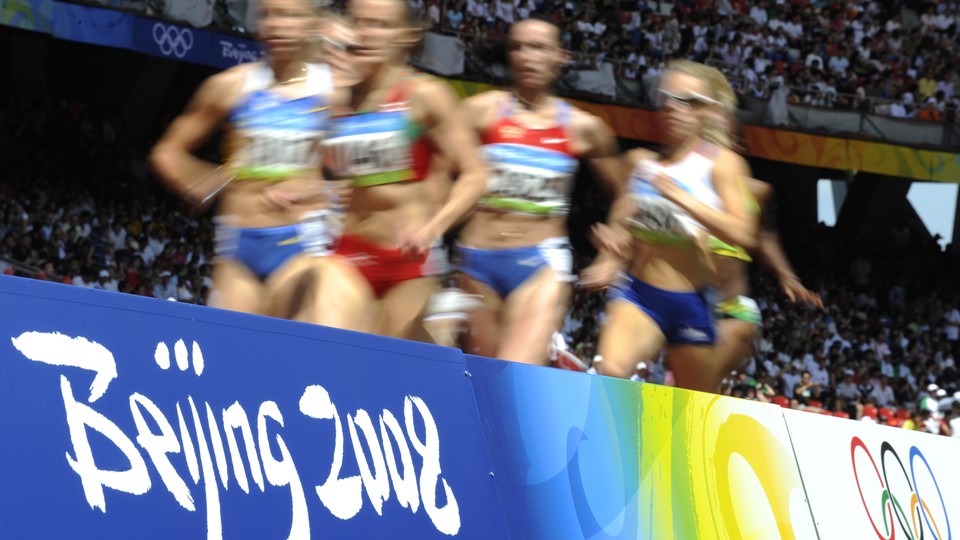 NEWS BRIEF For some Olympic athletes, the 2008 games in Beijing are still not over.
Six athletes will be retroactively disqualified from participation in the competition eight years ago because of doping, the International Olympics Committee (IOC) said Wednesday.
Olympic officials had tested samples submitted by the athletes in 2008 and found the presence of illegal performance-enhancing drugs. The athletes include three from Russia and one each from Armenia, Azerbaijan, and Moldova. Five are weightlifters and one is a runner. Not all won medals at the games; the four who did will be stripped of the accolades.
The illegal use of performance-enhancing drugs drew national attention last November after the World Anti-Doping Association (WADA), the international anti-doping authority, released a report that described a culture in Russian sport that was accepting of doping. A second report, carried out by a Canadian lawyer on behalf of WADA, found evidence in July that Russian government encouraged and covered up doping among athletes.
The scandal led the IOC to ban Russia's entire track-and-field team from 2016 Olympic Games, which recently concluded in Rio. The committee decided not to bar the remaining Russian delegation. Of Russia's 389-athlete team, the IOC cleared 271 to participate. It also instructed the governing bodies of each individual sport to determine whether Russian athletes should be allowed to compete. But the Russian Paralympics team received a worse fate; the International Paralympic Committee banned all those athletes from participating in the games in Rio, which begin next week.