The Russian Athletes Going to Rio
The International Olympic Committee approved 270 Russian athletes, or about 70 percent of the original team, to compete in the Rio games.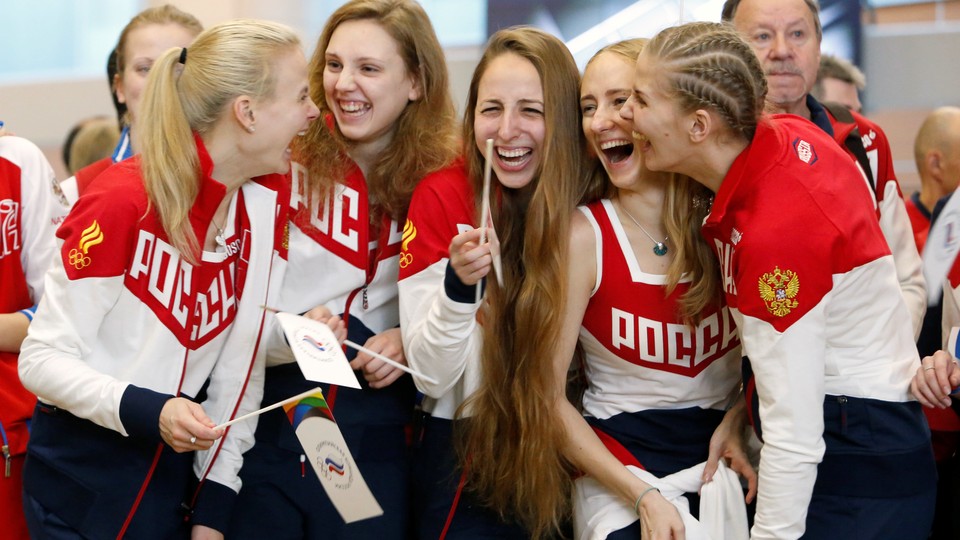 NEWS BRIEF A review panel with the International Olympic Committee (IOC) has approved 270 Russian athletes to compete in the Rio games a day before the opening ceremonies.
The decision, announced Thursday, means about 70 percent of Russia's national team will be allowed to participate. Late last month, the IOC decided not to ban the team altogether from the games, following an investigation that revealed widespread, state-sponsored illegal doping among athletes.
The eligible athletes include, according to Reuters:
The International Boxing Association (AIBA) said all 11 Russian boxers who qualified for the Games had been given the all clear.

They will be joined by eight Russian tennis players, 18 shooters, 11 judokas and Russian golfer Maria Verchenova, the sports' international federations said.

Russian news agency R-Sport reported that 29 Russian swimmers and canoeing world champion Andrey Kraitor would also be allowed to compete.
An investigation commissioned by the World Anti-Doping Agency found last month that the Russian government, all the way up to its top intelligence agency, the FSB, had helped athletes use performance-enhancing drugs, and then covered its tracks by swapping out dirty urine for clean urine when athlete samples were collected for testing. In June, when news reports of Russian doping intensified, the IOC supported the decision to ban all members of Russia's track-and-field program from the games, which begin Friday.