Rod Blagojevich's Unchanged Prison Sentence
The former Illinois governor will remain in prison for his 14-year sentence.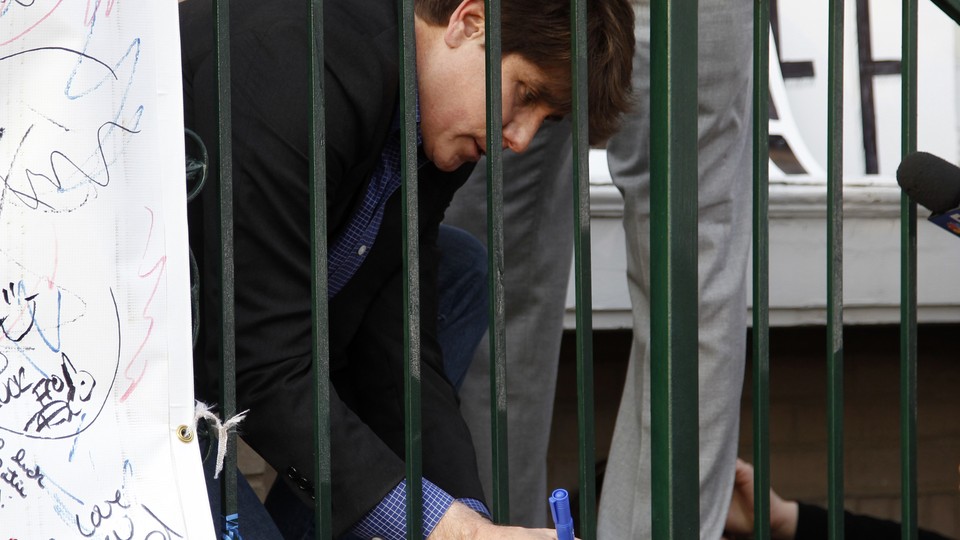 NEWS BRIEF Rod Blagojevich, the former Illinois governor who tried to sell President Obama's U.S. Senate seat, will remain in prison for the remainder of his 14-year sentence, a judge ruled Tuesday.
The now-white-haired disgraced politician appeared before the federal judge via video from his Colorado prison to plead for a reduced sentence. His attorney read letters from fellow prisoners that attested to Blagojevich's leadership, while his two daughters also read statements asking for their father back.
Blagojevich too read a statement, telling U.S. District Judge James Zagel:
I regret those mistakes and judgments. And I'm sorry. I wish I could find a way to turn the clock back. … I recognize that it was my words and my actions that led me here. I made mistakes.
Zagel, though, kept Blagojevich's sentence the same, saying that while Blagojevich was a model prisoner it doesn't make up for the corruption that got him there.
While in jail, Blagojevich has started a band called the Jailhouse Rockers. (The group has since broken up.) He has also taught history and music classes to fellow prisoners. Blagojevich said this helped him let go of the anger and ambition that led to his downfall.
The former Illinois governor, who was sentenced in December 2011, is due to be released in May 2024.