The Unionizing of Graduate Students
According to a new federal ruling, those who work as teaching or research assistants at private universities can now collectively bargain.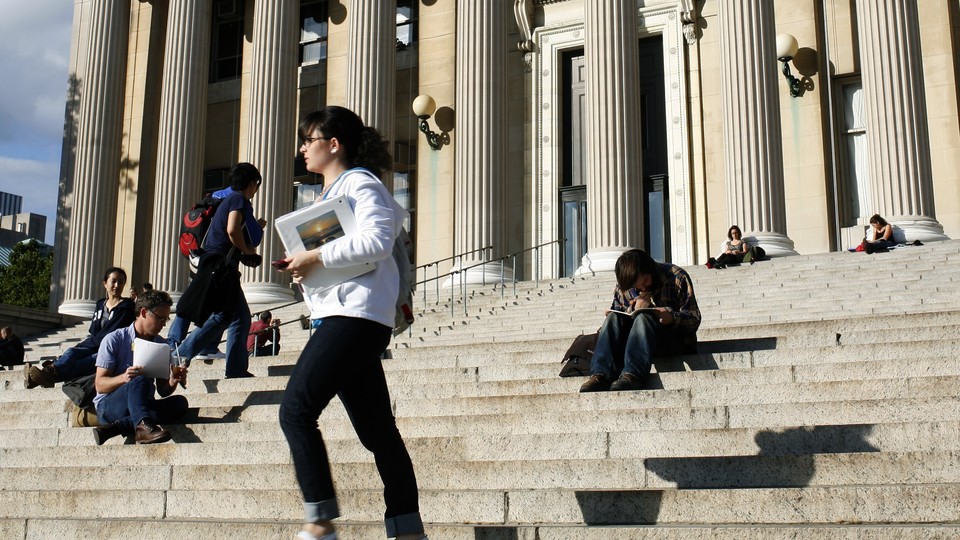 NEWS BRIEF Graduate students at private universities can now unionize.
The National Labor Relations Board ruled 3-1 Tuesday that graduate students working as teaching or research assistants are entitled to collective-bargaining rights. The case, brought forth by Columbia University graduate students and the United Automobile Workers (which already backs the university's clerical workers, in addition to graduate students at New York University and the University of Connecticut), is a reversal of a 12-year-old ruling by the federal board.
The board, in its decision, said graduate students can be both students and employees, and are therefore allocated the rights of workers. The decision, according to Inside Higher Education, states:
The board has the statutory authority to treat student assistants as statutory employees, where they perform work, at the direction of the university, for which they are compensated. Statutory coverage is permitted by virtue of an employment relationship; it is not foreclosed by the existence of some other, additional relationship that the [National Labor Relations] Act does not reach.
The ruling overturns one from 2004 that said graduate students who served as teaching or research assistants were still students, and not subject to union rights for which workers are entitled. That ruling, which involved Brown University graduate students, only involved private universities. Graduate students at public universities are subject to state collective-bargaining laws, and many have already unionized.
Before the ruling, Columbia University expressed its concerns with graduate students unionizing, saying it "could adversely affect their educational experience." The New York Times reported in 2015:
Columbia officials say the school is generous to teaching and research assistants, paying full tuition and stipends. Students say they receive $22,000 to $40,000, varying by department. Like many universities, Columbia fears that a union could bring tensions and strikes.
The university may still appeal the NLRB decision in court.