Nick Denton's Bankruptcy Filing
The Gawker founder, still reeling from the damages awarded to Hulk Hogan, called it "a bitter day."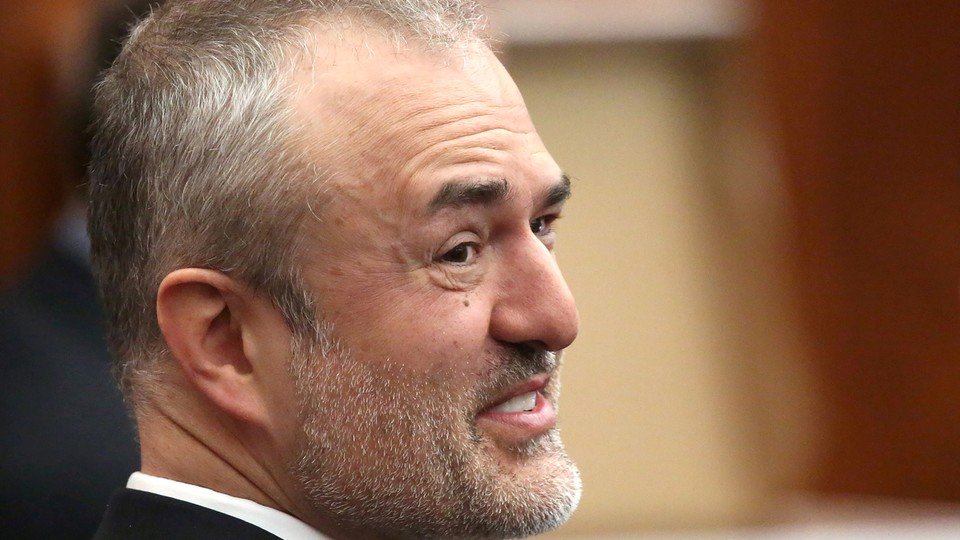 NEWS BRIEFNick Denton, the founder of Gawker media, said Monday he has filed for personal bankruptcy, as a result of the $140 million ruling against Gawker in the invasion-of-privacy suit filed by Hulk Hogan, the former pro-wrestler. Monday's announcement came nearly two months after Denton announced he was selling Gawker Media to publisher Ziff Davis.
Gawker, the media company's flagship gossip website, posted in 2012 a video of a sex tape involving Hulk Hogan, the former pro-wrestler who was born Terry Bolea.
Denton is a series of tweets Monday also pointed out that though Gawker filed for Chapter 11 bankruptcy protection in June, following the ruling against it, its brands exceeded 100 million users globally last month.
(1/2) Gawker Media Group's resilient brands and people will thrive under new ownership, when the sale closes in the next few weeks.

— Nick Denton (@nicknotned) August 1, 2016
(2/2) On this bitter day for me, I am consoled by the fact that my colleagues will soon be freed from this tech billionaire's vendetta.

— Nick Denton (@nicknotned) August 1, 2016
That tech billionaire in question is Peter Thiel, who, it emerged, financed Hulk Hogan's lawsuit against Gawker. Thiel, the founder of PayPal who is also a major donor to the Committee to Protect Journalists, was famously outed in 2007 as gay by Gawker.
The $140 million award included $10 million against Denton personally,  $100,000 against  A.J. Daulerio, Gawker's editor at the time, $15 million against the site itself, and $115 million against all three defendants jointly.
Denton and Daulerio, who Politico reported Monday was also filing for personal bankruptcy, are appealing the judgment, but, in Politico's words: "the appeals court likely will not rule on whether to uphold or throw out the judgment until next year. Until that ruling, Hogan is free to seize their assets to enforce the judgment."
Gawker Media owns Gawker, Jezebel, Lifehacker, Kotaku, Deadspin, Gizmodo, and Jalopnik.