Murder Charges in the Killing of a New York Imam
Officers found a gun hidden in the home of the man arrested in connection with Saturday's killings.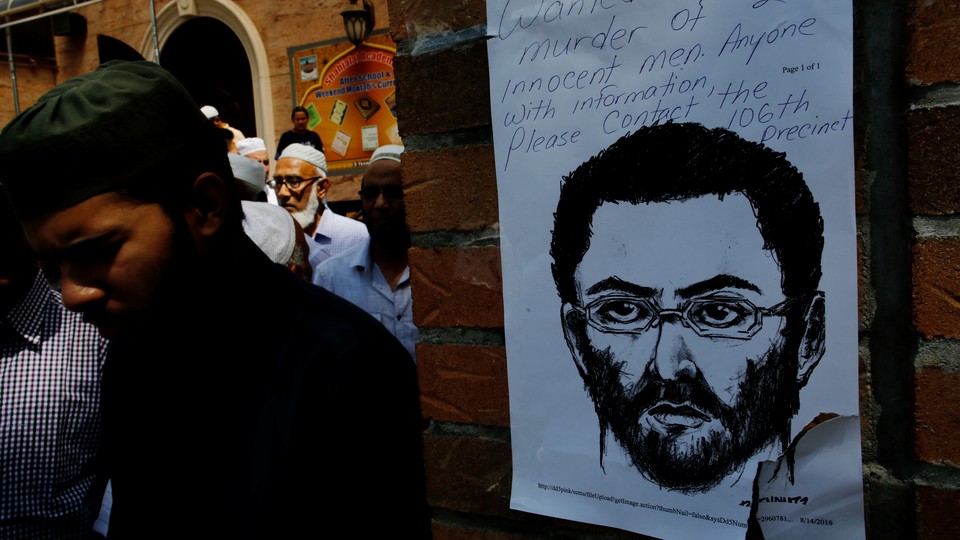 NEWS BRIEF A man has been charged with the murder of a New York imam and his assistant two days after they were shot to death in the back of the head while walking the street.
Police arrested Oscar Morel on Sunday in connection with a hit-and-run in the Queens, New York, area where the two men were shot; he was charged late Monday with their murder after investigators found a gun hidden in his home.
Officers said they first linked Morel to Saturday's killings through surveillance cameras. Officers say they believe the suspect followed the imam, Alauddin Akonjee, and his assistant, Thara Miah, down the street and shot them both as they neared an intersection. Surveillance footage then captures a black GMC SUV leave the scene. Investigators caught a break when they learned the same car had been involved in a hit-and-run in the area.
Robert Boyce, the New York Police Department's chief of detectives, told The New York Times:
By tracking the make and model of the vehicle, he said, investigators found that the same kind of vehicle had been involved in a hit and run nearby, at the intersection of Pine Street and Pitkin Avenue in Brooklyn. Investigators found the car parked on the street in East New York, where they waited for the driver to emerge.

On Sunday night, officials said the man got into the car and rammed into a police vehicle as he tried to flee. The man was arrested in connection with the hit and run and hitting the police vehicle. Chief Boyce said investigators were searching his home on Monday night.
Those investigators later turned up a gun in the wall, tucked into a "cavity that had apparently been cut open and resealed," according to the Times. Officers also found clothes that matched the description of the shooter.
Both Akonjee and his assistant, Miah, wore religious garb, which incited fear in the Bangladeshi community the killings were racially, or religiously, motivated. There have not been any signs of this, though the NYPD's hate-crimes unit is investigating. Akonjee had arrived in Queens from Bangladesh two years ago. He was revered by the congregation at his mosque, and mourners and followers held a march Monday demanding justice.