An Earthquake Strikes Myanmar
The U.S. Geological Survey says a magnitude-6.8 quake has struck the country.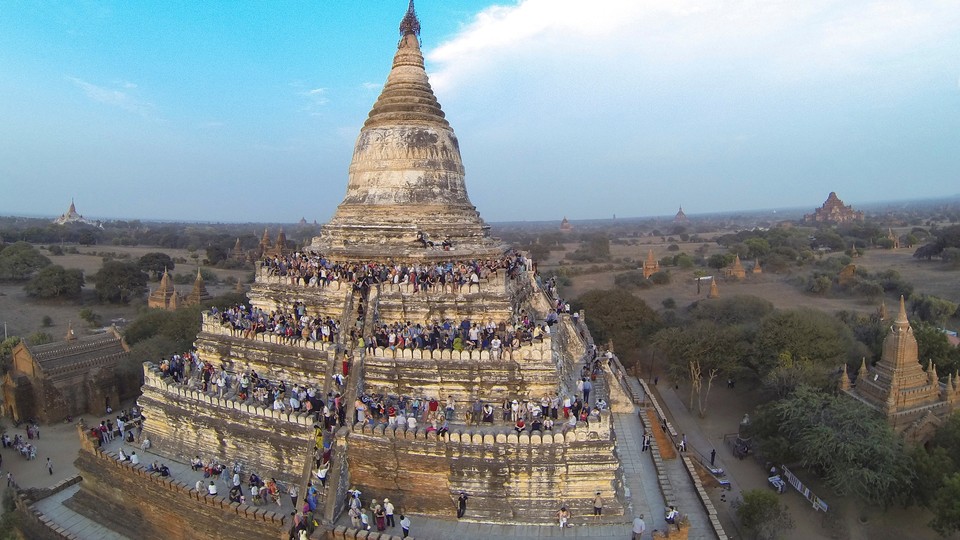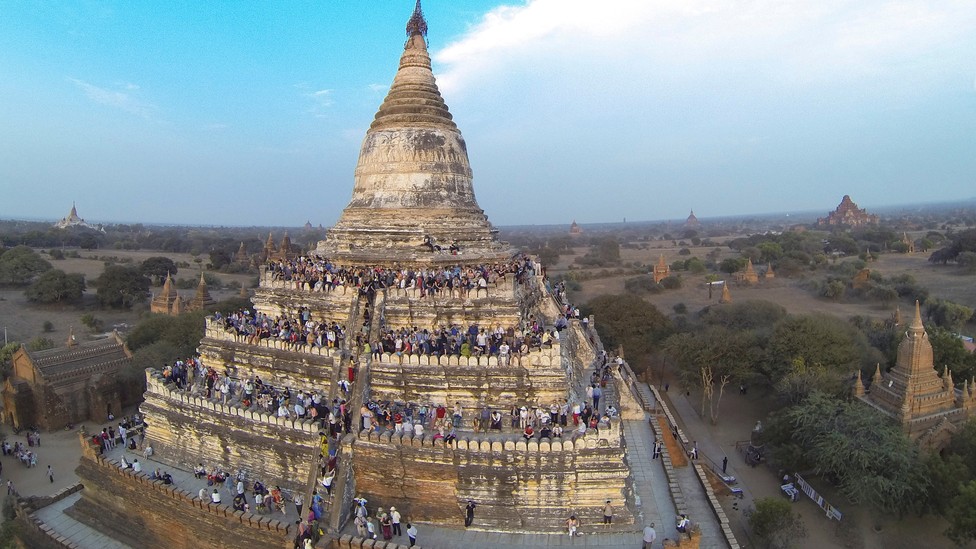 Updated at 9:52 a.m. ET
A magnitude-6.8 earthquake has struck Myanmar, and was felt as far away as Thailand and India.
The quake struck near Chauk, at a depth of 52 miles, the U.S. Geological Survey said.
The epicenter is in an area where earthquakes are fairly common, but usually don't cause many casualties because there are no large densely populated cities. However, reports of damage from remote villages are often slow to arrive.

Past quakes have damaged structures such as centuries-old Buddhist pagodas. Bagan, a major tourist attraction also known as Pagan, has hundreds of such structures.
Local news reports say there were four casualties; it's unclear if they are dead or injured. Several Buddhist temples were damaged, as well, the reports said. Here's more from the Myanmar Times:
The epicentre was near Chauk, a town on the Ayeyarwady River around 30 kilometres south of Bagan, Myanmar's most famous archaeological site and home to more than 2,500 Buddhist monuments.
The quake was felt in the Indian city of Kolkota, as well as in Bangladesh. It caused people to rush onto the streets, though there were no immediate reports of damage in either place.