The Search for Malaysia Airlines Flight 370
Australian investigators are restarting the search for the plane that vanished over the Indian Ocean more than two years ago.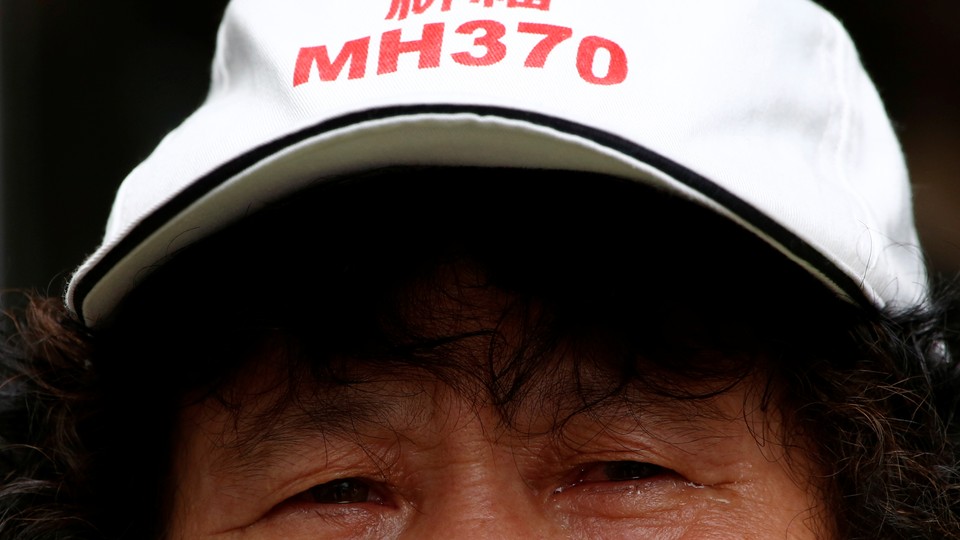 NEWS BRIEF It's been nearly two-and-a-half years since Malaysia Airlines Flight 370 vanished over the Indian Ocean on its way from Kuala Lumpur to Beijing. After a $180 million effort that spanned 40,000 square miles of water, the crew in charge of the search now says it may have missed the wreckage.
Officials told The Daily Beast Tuesday there were gaps in their search for the plane, including deficiencies in sonar coverage on the ocean floor. The Australian Transport Safety Bureau has led the search for the Boeing 777 since its was presumed to have crashed on March 8, 2014, killing all 239 people on board.  Australia took over the investigation nine days after the crash when the search led crews to the country's maritime search region.
Officials said they would begin in October another sweep of the area where the plane is believed to have crashed. The search been suspended in July by the governments of Malaysia, Australia, and China.
Recovery efforts could stretch into next year. More from The Daily Beast:
The ATSB says that a second sweep of the search area in the southern Indian Ocean will be made using a remotely operated vehicle "to investigate sonar contacts that are judged to warrant a closer look."

"These targets are scattered throughout the greater search area, and have been identified over the course of the underwater search," Dan O'Malley, a spokesman for the ATSB, told The Daily Beast.

In October, when the weather in the Southern Hemisphere should be more cooperative, a Chinese-owned search vessel, the Dong Hai Jiu 101, equipped with the ROV operated by a Maryland-based company, Phoenix International, will leave Fremantle, Australia and begin the second more precisely targeted search.
Experts say the wreckage could be hidden by volcanic activity in the ocean or be scattered over great distances.
Several small pieces of debris have been recovered in the last year off the coast of Mozambique, Maldives, and Madagascar, and sent to Australia for analysis. The cause of the crash remains unknown.