The Violent Protests in Milwaukee
Crowds clashed with police in reaction to a fatal police shooting in the Wisconsin city Saturday.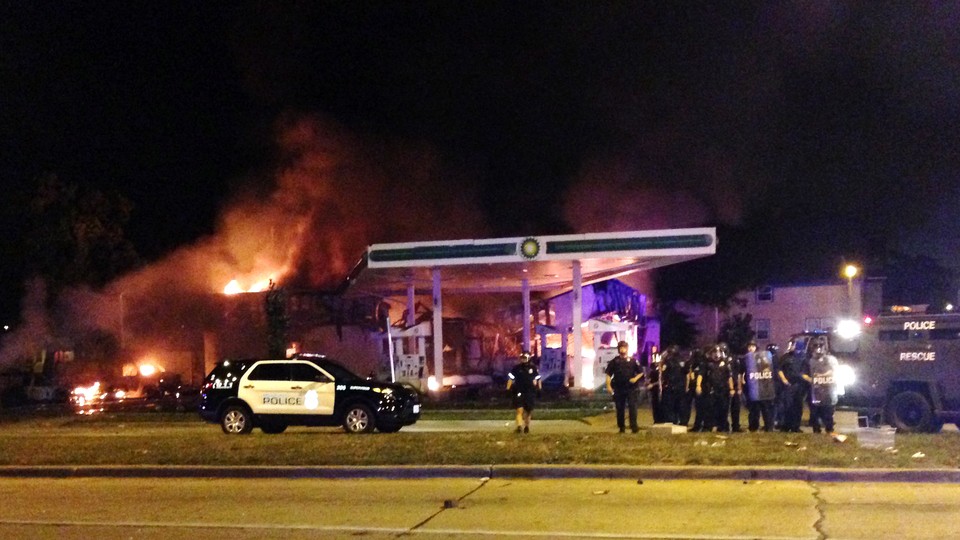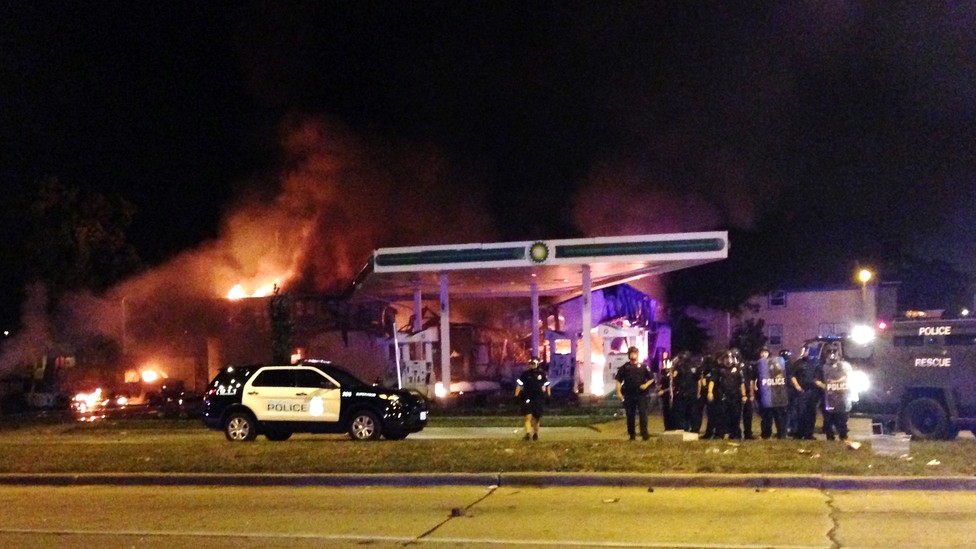 NEWS BRIEF Crowds clashed with police in Milwaukee Saturday night, setting fire to buildings, shattering bus shelters, and throwing rocks in protest against a fatal police shooting of a man in the Wisconsin city earlier that day.
The standoff lasted several hours, and at least 200 people took to the streets, police said Sunday morning local time, The New York Times reported. Three people were arrested. One officer was hospitalized after a brick was thrown through the window of his police car, injuring his head.
Video footage from the scene showed a gas station engulfed in flames:
More on the scene, from the Times:
One fire, at a gas station in the Sherman Park neighborhood, burned unattended while gunshots kept firefighters from extinguishing it. Other fires burned at an auto-parts store, a beauty supply company and a bank branch.
The crowds were reacting to the death of a man Saturday afternoon, who was fatally shot by police after fleeing a traffic stop. Police said the man was armed, but the details of the incident are not yet clear. The police have not identified the race of the man or the officer who shot him.
Wisconsin Governor Scott Walker on Sunday activated the state National Guard to assist police if protests break out again.
City leaders called for peace Sunday morning. Ashanti Hamilton, an alderman on the Milwaukee Common Council, told reporters there Sunday night "we're going to push to get information to the public. But please allow the process to work."
Fatal police shootings, mostly of black men, have triggered similar protests in cities across the United States in the last two years.