Zika in Miami Beach
The CDC warned pregnant women not to travel to the area.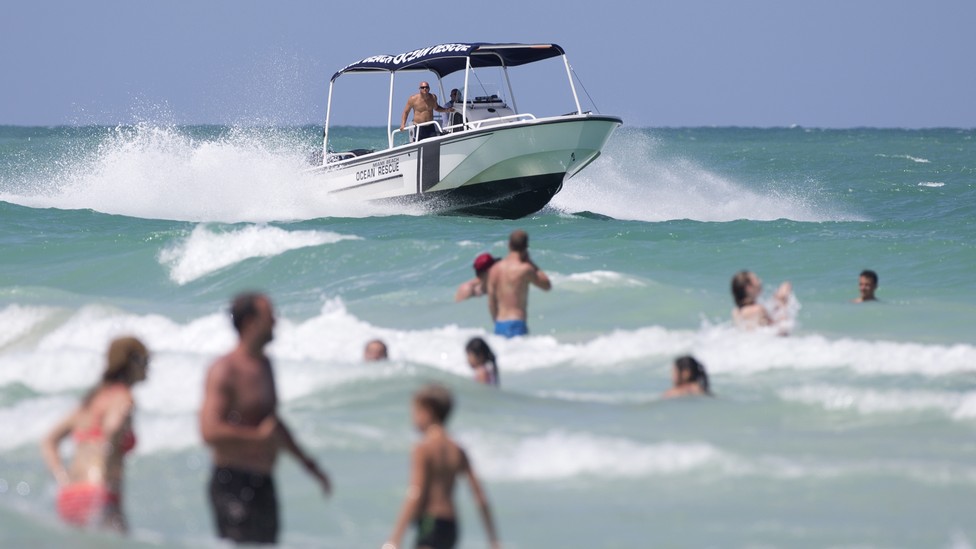 NEWS BRIEF Local cases of Zika infection have been found in Miami Beach, Florida Governor Rick Scott said Friday, which means the virus has spread beyond the small neighborhood that health officials had hoped to contain it to, and has infected one of South Florida's largest tourist areas.
The spread of Zika by local mosquitos had been confined to one spot just north of downtown Miami, a one-square mile area in the Wynwood neighborhood. But health officials on Friday said at least five people were infected by Zika in Miami Beach, in the heart of the city's restaurant and nightclub scene. Of the five infected, three were tourists, and two live locally. Almost immediately after Scott and health officials released the news, the U.S. Centers for Disease Control and Prevention updated its traveling warning.
The new updates said pregnant women and their partners should not go to the two affected areas, which now include a 1.5-square mile area on the island city of Miami Beach, which spans from Eighth Street in the south to 28th Street in the north. The CDC also cautioned pregnant women from any unnecessary travel to all of Miami-Dade County.
During his announcement Friday at the Florida Department of Health office, some reporters asked Scott why the news wasn't revealed sooner, because the Miami Herald reported local officials learned of the virus' transmission as early as Thursday morning.
The Herald reported that:
… as late as Thursday evening, Miami Beach Mayor Philip Levine denied that Zika was in his city, the heart of Miami-Dade's tourism industry.

"There is no epidemic, no outbreak of Zika in Miami Beach," he said, shortly after arriving from a trip to New York late Thursday.

…

But the discussions on Thursday morning between the county health department and Miami Beach officials, along with an email from City Manager Jimmy Morales, indicate that Zika is spreading in Miami Beach and already may have met CDC guidelines for confirmed transmission of the disease.
In response, Scott said he wanted to assure everyone that any local transmission would be announced immediately to the media and public.
This makes 35 confirmed cases of locally transmitted Zika cases in Florida. Nearly 600 people have contracted the virus across the state, though most of those are from travel outside the country. Zika is transferred through mosquitoes, mainly the Aedes aegypti, though the virus can also be sexually transmitted. Pregnant women are most vulnerable to Zika, because it has been linked with birth defects in infants, like microcephaly, which inhibits full brain formation.