The Lingering Mystery of Malaysia Airlines Flight 370
Malaysia's transport minister acknowledged the pilot plotted a route into the Indian Ocean a month before the plane vanished.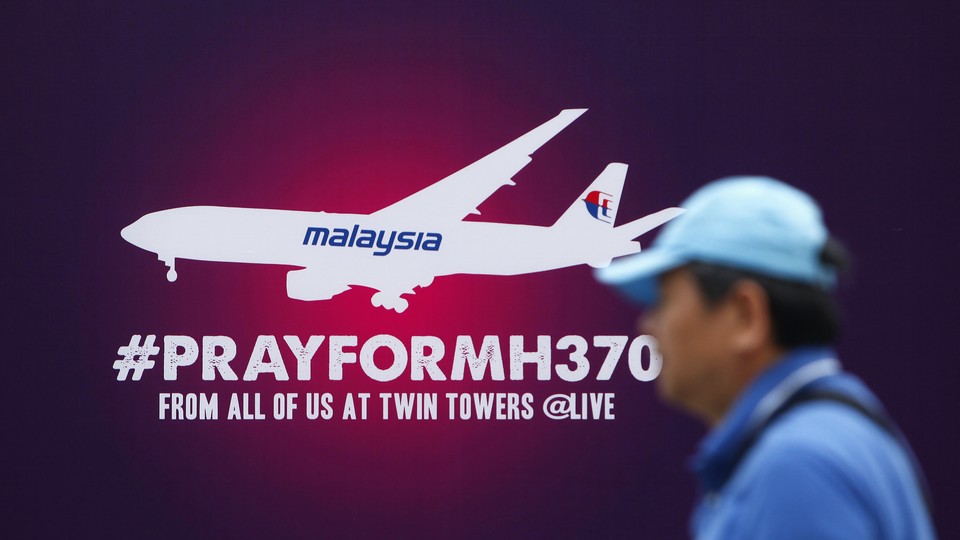 NEWS BRIEF The pilot of Malaysia Airlines Flight 370 plotted on his personal home simulator a course into the Indian Ocean, a Malaysian official acknowledged for the first time. Transport Minister Liow Tiong Lai's remarks Thursday raise more questions about why the plane mysteriously disappeared in 2014.
New York magazine reported last month that a U.S. law-enforcement analysis of pilot Zaharie Ahmad Shah's home computer showed he mapped a path into the Indian Ocean less than a month before the plane disappeared. This news raised suspicion among victims' families who believe the Malaysian government has tried to cover up information about the lost flight.
But Lai, the transport minister, said the revelations may not mean much, as the Associated Press reported.
"Until today, this theory is still under investigation. There is no evidence to prove that Captain Zaharie flew the plane into the southern Indian Ocean." Liow said. "Yes, there is the simulator but the (route) was one of thousands to many parts of the world. We cannot just base on that to confirm (he did it)."
The plane and its 239 passengers and crew vanished in 2014 while en route from Kuala Lumpur to Beijing. Investigators don't know why it veered off course. Several countries, with Australia leading the investigation, scoured the ocean for remains of the Boeing 777. The search was suspended in July.