Louisiana's Deadly Floods
Eight people died as rivers rose to historic highs and damaged 40,000 homes.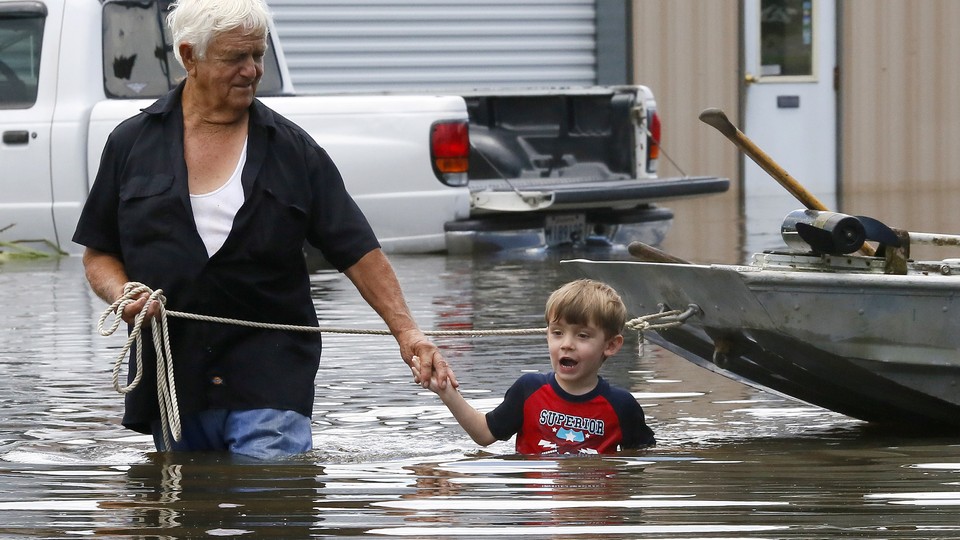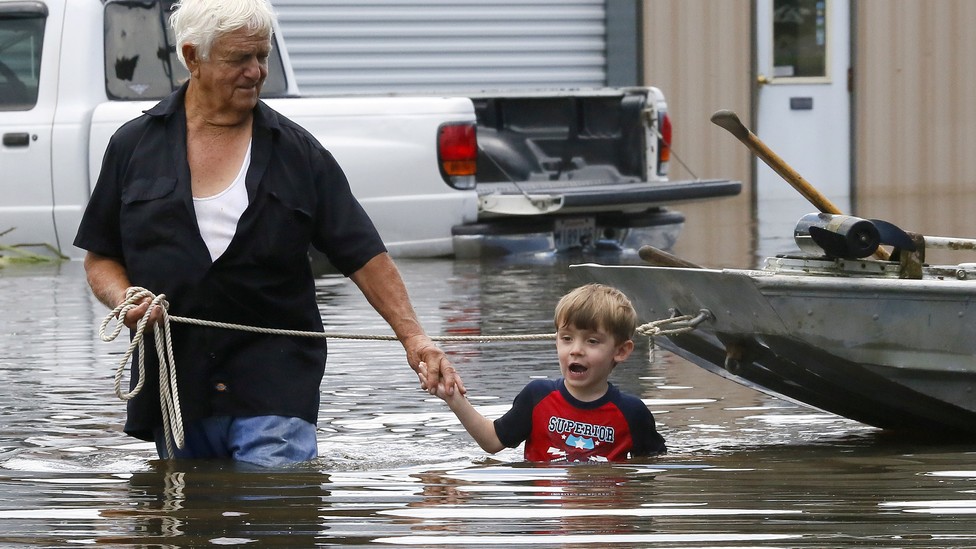 NEWS BRIEF The historic floods in Louisiana have killed eight people and damaged 40,000 homes, the state's governor, John Bel Edwards, said Tuesday.
In just one day over the weekend, more than 31 inches of rain fell in some parts of Louisiana. The ground became saturated, and some rivers rose six feet higher than ever recorded. Rescuers evacuated more than 30,000 people, and about one-third of those have been forced to stay in emergency shelters. On Tuesday, the governor also added eight parishes to the list of federal disaster areas, raising the total to 12.
Schools in the worst-hit areas have closed, and 1,200 people held at  the Louisiana Correctional Institute for Women in St. Gabriel were evacuated when a rising river threatened to flood the building. Some cities, like Baton Rouge, started door-to-door checks on residents.
The storm has dissipated, and in most places the water levels have dropped—nearly nine feet in some. But as that water cleared away, flood-levels rose in towns to the south, where water still reached to the rooftops.