No Need for Panic at LAX
Passengers at Los Angeles International Airport ran onto the tarmac to escape what turned out to be false reports of a shooter.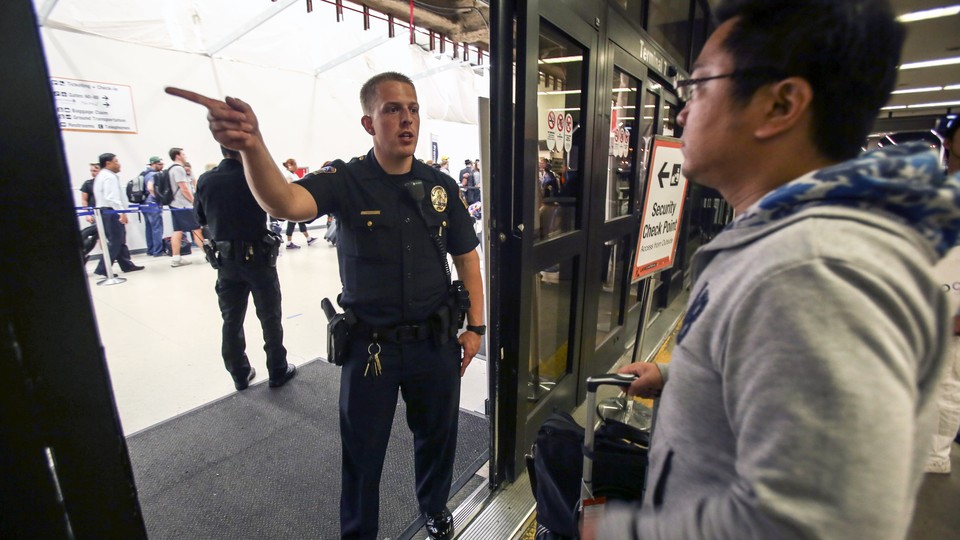 NEWS BRIEF Reports of a shooter at Los Angeles International Airport on Sunday delayed flights and sent panicked passengers fleeing onto the tarmac, but turned out to be false.
Police aren't sure how the false emergency started, but around 9 p.m. reports of gunfire in three terminals had spread to passengers and sent panicked people running. Some abandoned their luggage and ran onto the tarmac, which caused further delays, and forced TSA to screen passengers again. Social-media posts shows other passengers running away from what appears to be the pick-up or drop-off area of the airport. Here's an example:
While passengers fled, police and SWAT, armed with guns and assault rifles, ran into the airport to search for the threat. About an hour later, police confirmed no shots were fired, and blamed the false report on "loud noises," though they were still investigating how the panic began. In the chaos, police did detain one person. There has been no account the man did anything wrong, other than he was sitting outside the airport beside a plastic sword, dressed as Zorro. Here's a video of that incident:
A local CBS station later interviewed the man, who turned out to be an actor rushing to the airport after an audition. He hadn't had time to change out of his costume, he said, and was making a phone call when "the next thing I know, LAPD is all over me."
The incident was similar to one that happened a couple weeks ago at Kennedy International Airport in New York, when police evacuated two terminals because of reports of gunfire. However, it's believed that a boisterous Olympic celebration in the airport might have been to blame.