The Second Kenyan Coach Banned From Rio
Running coach John Anzrah allegedly posed as an athlete to help cheat a doping test.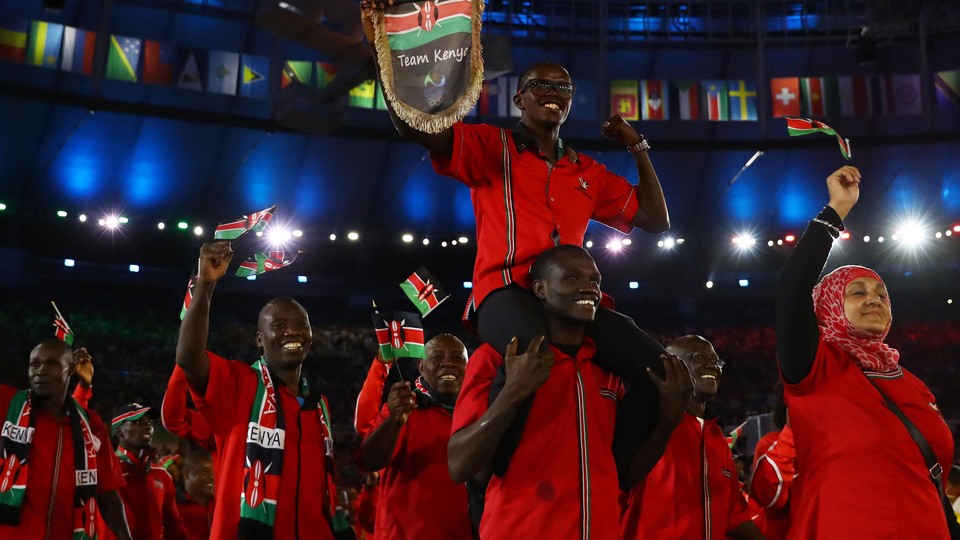 NEWS BRIEF A coach for Kenya's Olympic running team has been sent home from Rio de Janeiro after he allegedly posed as an athlete to help cheat a doping test, according to several reports.
The coach, John Anzrah, is the second Kenyan official to be turned away from the Olympics over allegations tied to doping.
Reuters reported Anzrah's actions on Thursday, citing a named official with Kenya's National Olympic Committee:
"We have sent (sprint coach) Anzrah back home. He presented himself as an athlete, gave the urine sample and even signed the documents. We cannot tolerate such behaviour," Kip Keino, chairman of the National Olympic Committee of Kenya (NOCK), said in a telephone interview from Rio.
The Star, a Kenyan newspaper, also reported that Anzrah had tried to fool Olympic doping officials, although the paper credited unnamed sources:
Sources from Rio say Anzrah, the 1987 IAAF World indoor and IAAF championship runner, was caught by doping control officers who discovered a mismatch of his face and the photo on a badge he had worn.

The accreditation badge was that of an athlete who was scheduled for a random doping test. The sources confirmed the coach will be returning home Friday, August 12.
This is the second Kenyan official to be sent home. Last week, the country's track and field manager, Michael Rotich, returned to Kenya after he was reportedly caught asking for a bribe in exchange for protecting athletes from drug testing authorities.
The Olympics this year have been plagued by doping scandals, beginning with the allegations the Russian government helped its athletes cheat doping tests in the 2014, followed by full ban on all the country's track-and-filed athletes.